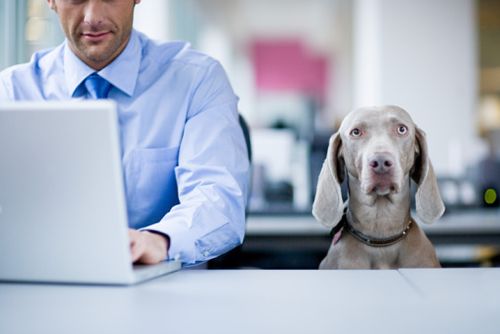 Most people are aware of the benefits of emotional support animals (ESA), they provide mental comfort and a new lease of life for those who have been diagnosed with emotional disabilities. It can be any kind of animal, including dogs, cats, birds, snakes, reptiles, and rodents. However, you may not know their rights and the places they are allowed to enter, because some people may have difficulty accepting certain species, such as spiders. In this post, we will look at the places where you can take your emotional support animal and other facts that you should know.
In this article
1. How to get an emotional support animal
2. Where emotional support animals are allowed
2.1. Accommodation and college dorms
3. Where emotional support animals are not allowed
How to get an emotional support animal
As we know, service dogs are trained to perform special tasks for people with disabilities. Since most of us are unable to train a good service dog, we could consider sending our dog directly to a training organization or buying a service dog. However, unlike the service dogs, emotional support animals do not have to endure any special training. You can use an existing pet or adopt/buy an animal to provide comfort and emotional stability.
If you want to take it to a particular place or building, it is better to contact these in advance or send them the certificate of your pet online.

1. Where emotional support animals are allowed
• Accommodation and college dorms
Whether emotional support animals are allowed to live with their owners in a "no pets" apartment or other accommodation is still a controversial topic. Can a landlord deny you housing because of your emotional support animals? In fact, there are laws that affect emotional support animals and their owners. It is illegal for a landlord to evict emotional support animals which provide assistance related to the owner's disability. In addition, under the Fair Housing Act, the property manager or landlord has no right to charge you extra for the ESA, but on the condition that an emotional support animal behaves well and has certain documents (ESA certification or ESA letter).
Apart from rented accommodation, emotional support animals are permitted to live with their owners in the HUD (Housing and Urban Development) designated dormitories and campus apartments. Many colleges that have not allowed emotional support animals have been financially punished for violating the Fair Housing Acts laws. However, we suggest that college student should think carefully before they take emotional support animals into the dormitories, because they have to play two roles at the same time: student and breeder. Make sure you have enough time to take care of a pet and not neglect your studies. Never abandon your pet even if you have any problems.
(Read more: What Does The Fair Housing Act Offer Emotional Support Animals And Their Owners?)
• Airlines
We know that traveling with our pets by plane is permitted, but you might be unaware that the Air Carrier Access Act (ACAA) states that people can travel with an ESA at no additional charge and the animals do not need to be placed in the cargo. This means that you can fly with your emotional support animals in the cabin. In terms of the safety of other passengers, many airlines have their requirements, such as the proper documentation and evidence that the animal is healthy, such as by providing vaccination passes. It is best to find the requirements on their official website or call them before booking a ticket. Most airlines limit the number of animals in the cabin, so it is advisable to let them know as soon as possible about your situation.
Read more about Emotional Support Animals - Laws, Qualification & Certification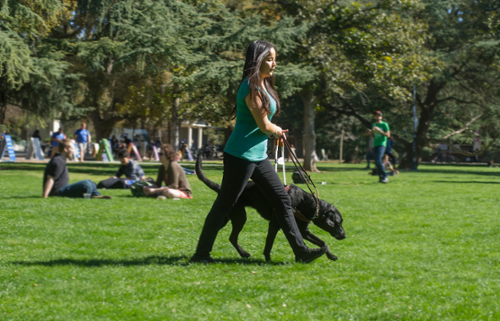 2. Where emotional support animals are not allowed
Unlike certified service dogs, ESAs can be denied access to some public places or business establishments because they do not have the same rights and privileges as service dogs. For example:
• Hotels and guesthouses
Finding a dog-friendly hotel or guesthouse is often a problem for people traveling with their emotional support animals. Signs on the door saying "No Pets" indicate that pets are not welcome unless you have a service dog. To avoid searching for a hotel or guesthouse during the trip, you should book the accommodation before traveling. If you have reserved the accommodation in advance and arrived with your dog at the hotel, you can ask politely if your dog can stay with you. Let them know that your emotional support animal is well-trained and well-behaved and promise that you will pay for any damage your ESA causes in the room or in the public spaces.
• Restaurants and shops
Emotional support animals also have no right to access to restaurants and other businesses such as shops, as they have not undergone any special training like service dogs. If you would like to take your ESA into shops which have a "no pets" policy, we recommend that you contact the manager or employer beforehand to let them know that your ESA is well-mannered and helps you eliminate mental health problems.
• Workplaces
There is no law that obliges the employer to allow you to take your ESA to work. That is, a decision depends on your manager or your employer. If you tell your manager how important your ESA is to you, an understanding boss might accept your request. Of course, it is imperative that your ESA is housebroken before you are taking him with you to work.