some people-oriented hotels that provided pet supplies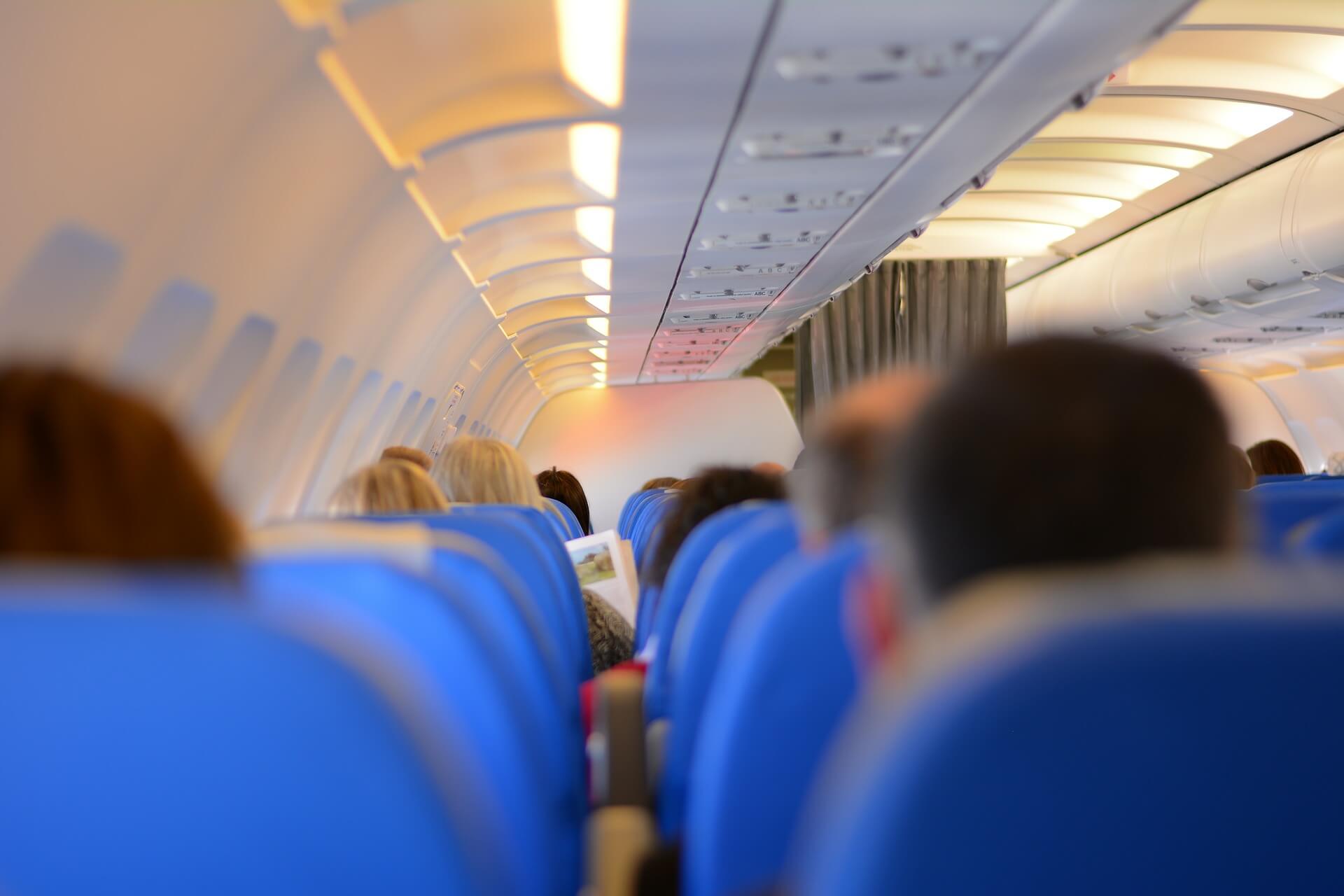 Traveling with pets by airplane is the dream of every pet owner, whether in the past or in the present. Thankfully, in recent decades, many airlines have introduced pet-friendly policies and allowed some animals to fly with their owner in the passenger cabin or by air freight. A safe and healthy trip cannot be done without careful thought and preparation. From booking the ticket to boarding the plane, there are many things you need to know. We, therefore, recommend that you read the following checklist step by step:
Make sure your destination is pet-friendly  
If traveling with your pet abroad, you should check the local pet policy in advance. Different countries have different conditions for bringing animals into the country. It is therefore recommended to ask the embassy or visit the website of the country you are planning to visit.
Check the condition of your pet  
The first thing to keep in mind is that not all pets are suitable for air travel. Therefore, consider three key factors before making your decision.
•  Age and health
Airlines usually advise against flying with baby pets, older pets and sick pets. For example, puppies or kittens under 8 weeks of age who have no complete immune system and are not fully vaccinated are prone to accidents. If it is less than 14 weeks old, you may need to provide a vet certificate stating that it is approved for air transport. 
•  Breed
Almost all airlines have restrictions on dogs and cats with short noses like Pugs and Exotic Shorthairs. They are not allowed to be checked in as there is a risk that they will have trouble breathing. 
•  Manners
As your pet will follow you to access the airport and the plane, it is important that your pet is friendly to strangers, such as airport security and crews when you check in your baggage. The pet that tries to escape or show aggression will hurt itself and bring problems to others.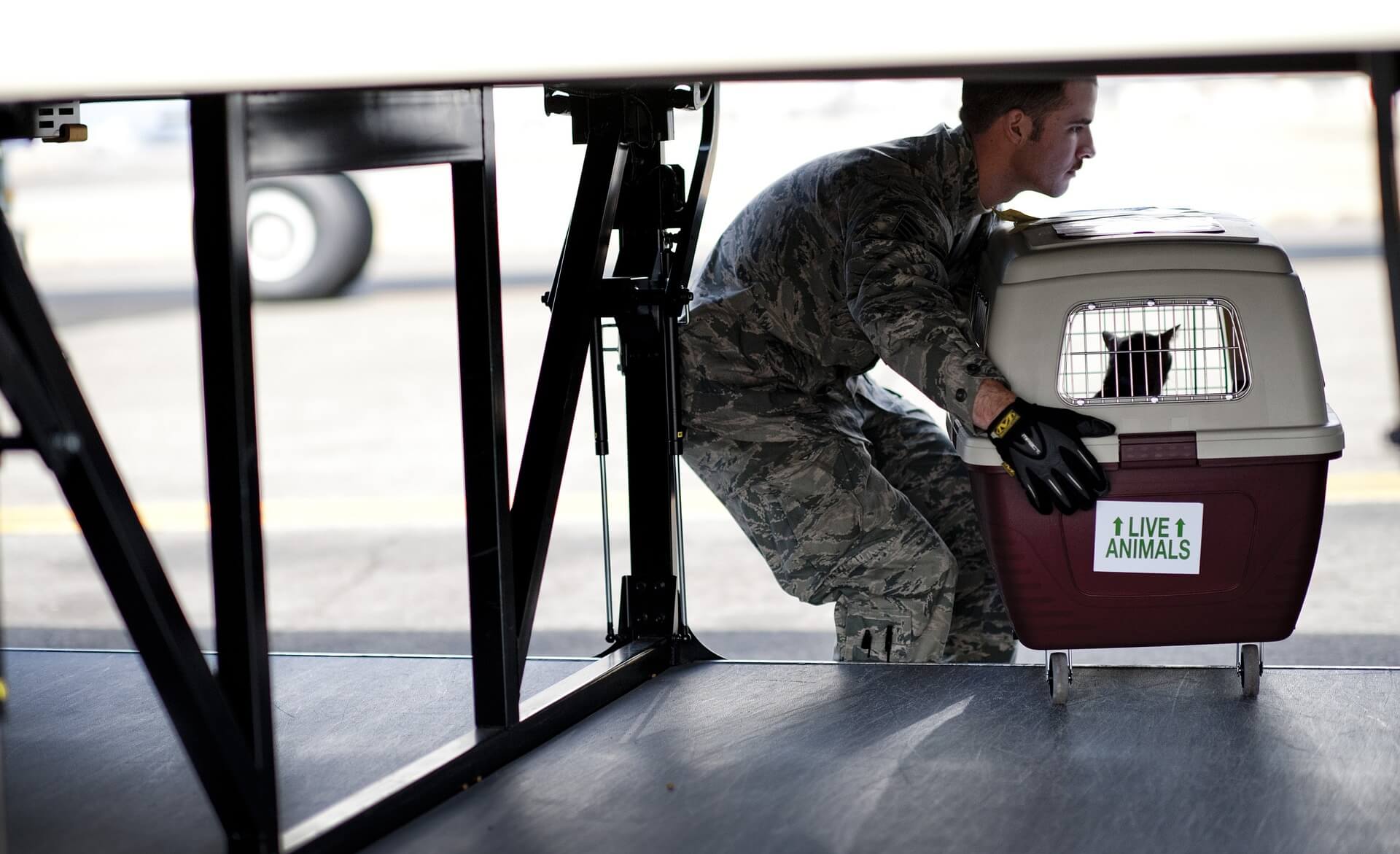 The best way to book a ticket and a list of pet-friendly airlines  
Once you are sure that your pet can fly with you, the next step is to book a ticket for you and your pet. There are some tricks in choosing a comfortable and suitable airline in 2021.
1. Choose a pet-friendly airline. 
Most airlines in the US and Canada allow only dogs and cats access to the plane. However, they have different restrictions on the size, weight, and number of animals in the cabin or hold. Contact your airline and confirm that it is pet-friendly. 
If the airline allows pets, check the pet policy details for pet fees, breed restrictions, size limits, etc to determine whether you can bring your pet along with you in the cabin. If the airline or your destination only allows service dogs and emotional support dogs in the cabin, you might have to check in your pet. Your pet will be separated from you for hours and experience a new and unpredictable journey alone. We reviewed some popular pet-friendly airlines and listed their features below:
  1) American Airlines, considered to be the most pet-friendly airline, offers every pet a comfortable place to enjoy the flight. This will cost the standard pet fee of $125.  
  2) The following airlines allow a passenger to carry two pets: 
•  Allegiant Air only allows small breeds like poodles or cats and charges $100 per flight
•  Southwest Airlines is a bit cheaper and charges $95 for each pet, but the size of the approved animal carriers is smaller than for Allegiant Air. 
•  Lufthansa has plenty of space for kennels on international flights. The lowest price for each animal is $100, but large breeds are more expensive and cost between $200 and $400. 
  3) Hawaiian Airlines are friendly to cats, dogs and even domestic birds, as these animals, weighing less than 70 pounds, can enter the cabin and stay under the seat in front of you. The fees vary between $35 and $225, depending on the pet and your destination. 
  4) Large dogs are not carried by most airlines. WestJet Airlines, however, claim that they are friendly to the big furry friends in cabin or cargo and cost between $50 and $89.  
  5) Special pets such as guinea pigs, hamsters, ferrets, birds,  rabbits and pot-bellied pigs are allowed to fly with Alaska Airlines.  
2. Add your pet to your ticket in advance. 
Once you have purchased a ticket from a pet-friendly airline, it is advisable to add your pet to your ticket as soon as possible. It has been found that most airlines limit the number of pets per flight. You must call customer service at least 48 hours before the flight to reserve a seat or space for your pet. You also need to pay the pet fees by phone, not online. 
3. Choose a suitable carrier.  
In accordance with your airline's regulation, you should prepare a suitable carrier for your pet. The requirements vary and range from the sizes to the materials of the carriers. For example, the pet wishing to travel in the cabin needs to stay in the small carrier that can be properly placed under the seats. Therefore, every pet parent must check an airline's website or call them directly for a list of requirements.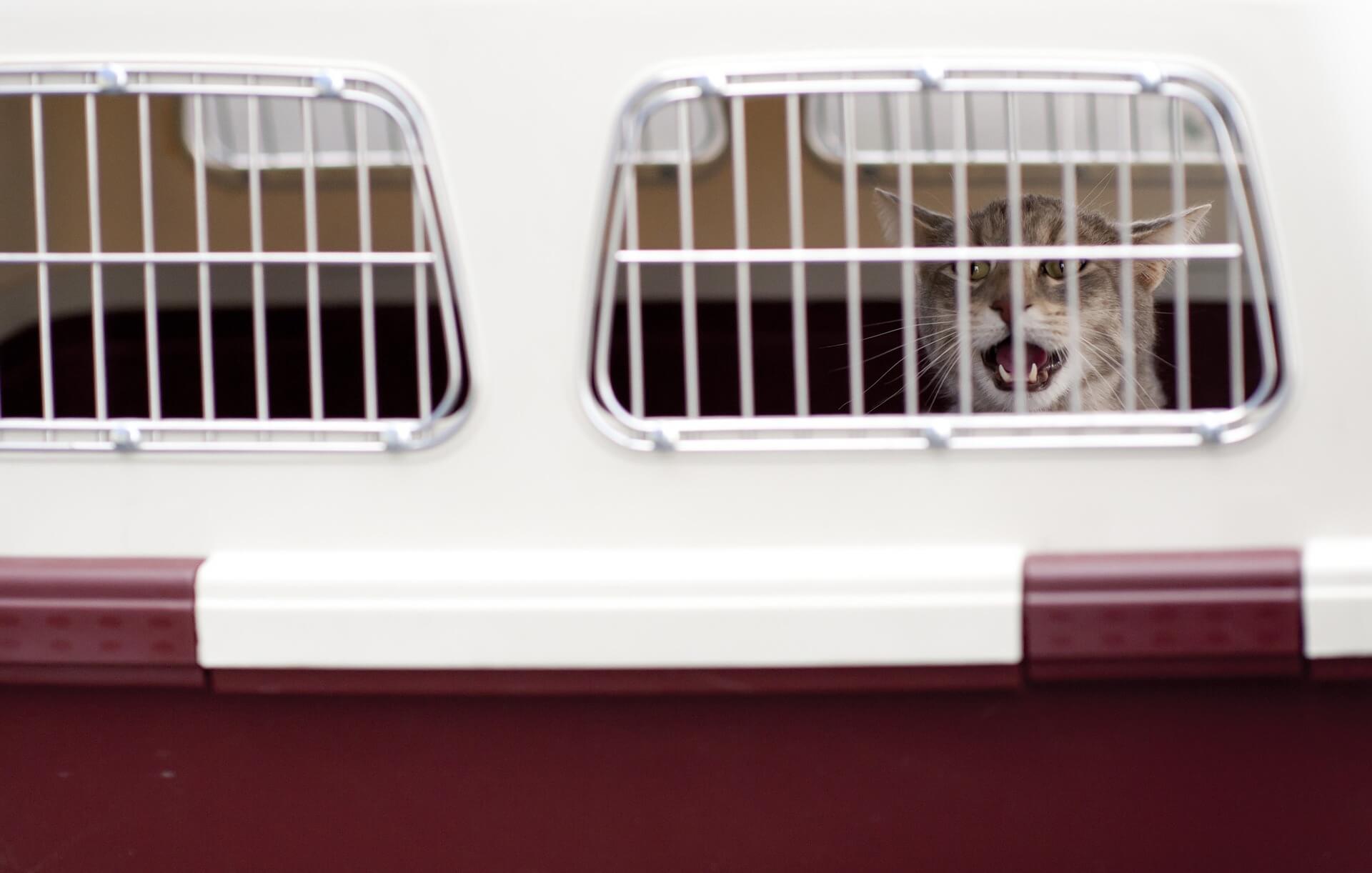 Preparation before departure  
1. Crate training before your trip. 
As your pet will be exposed to the airport and handled by different crew members, it is better to make sure your pet can keep calm during the chaos and gets used to staying in a tight carrier or crate during the trip. Even if your pet has already performed well in the crate, you should let it get used to the feel and smell of the carrier a few weeks before your flight. Start from leaving it in the carrier with the door open. Then try closing the door and leaving it alone for a few minutes and then a few hours, but return a few times to make sure it stays calm. If you need to crate train your pet, make sure it stays quiet in a comfortable place. 
2. Familiarize yourself with the trip in advance. 
Before the flight you could take your pet in the carrier on a car trip. This helps your pet get used to the motion of transport. Putting something with your scent in the carrier would make it relaxed. Another useful way is to play a recording of airport and airplane sounds a few times a week to help your pet get used to these noises. 
3. Travel health certificate from a vet. 
A travel health certificate for your pet is an indispensable document when you check in the pet as cargo or take it on an international flight. The requirements and agreements vary in different countries. Your vet may sign some documentation, including pet health certificate, vaccinations certificate and blood test. 
4. Book a pet-friendly hotel. 
If you have no accommodation after landing, it is advisable to look for a local pet-friendly hotel and contact them prior to booking online to confirm their pet policy. In some cases, pet owners reported that they found some people-oriented hotels that provided pet supplies to customers traveling with their pet.  
5. A Microchip 
implanted in your pet records your data and your phone. If your pet gets lost during the trip, the vets can scan the microchip and contact you soon. 
6. Certification or paperwork. 
If your pet serves as an assistance animal and has access to the cabin, you may need to prepare appropriate documents, such as service dog/ESA identification cards and paper certificates used at check-in and/or security check. 

7. Other supplies. 
You should bring the following supplies: 
•  Leash, collar, ID tag (with your phone number) 
•  Water bottle and fresh water 
•  Food bowl and pet food or treats 
•  Toys (to pass their time and reduce their stress) 
•  Medications (any prescribed pills for illnesses or anti-anxiety) 
•  A blanket or sheet to cover the furniture in the hotel in the case of fur loss 
•  Plastic bags for picking up the poo.