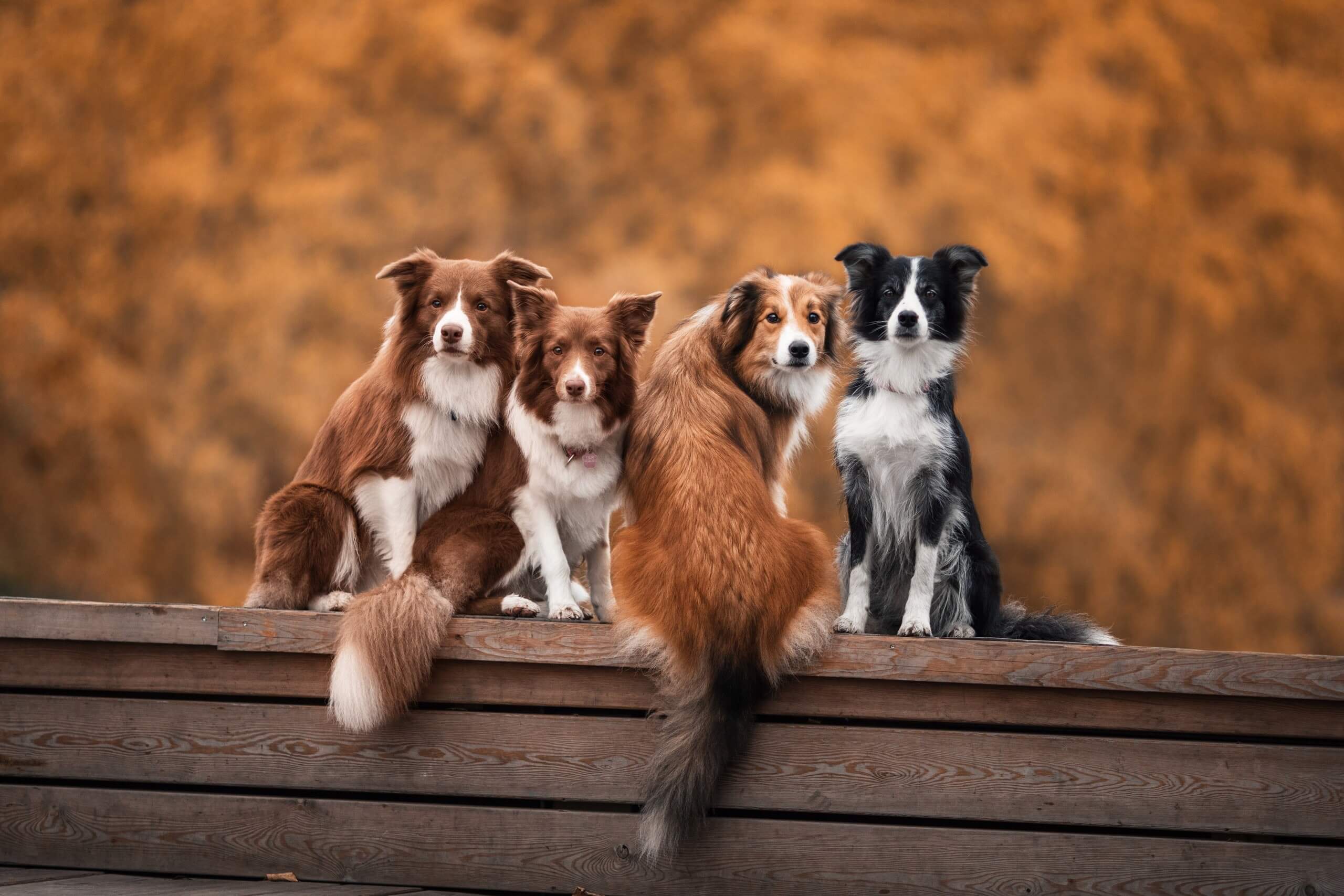 In this article
1. What is a Therapy Dog and who needs it?
2. What qualities does a Therapy Dog need?
3. Top Therapy Dog breeds for mental health benefits 
4. Differences between Therapy Dogs, Service Dogs and Emotional Support Animals
What is a Therapy Dog and who needs it?  
The therapy dog is used to help people recover from physical injury or emotional trauma. They can comfort people and give them affection. Therapy dogs usually appear in retirement homes, hospitals, nursing homes or rehabilitation facilities, just like volunteers. They can also be used in a disaster (earthquake, typhoon, flood, forest fire, etc) and in high-stress areas as well as working at school to help students with learning disabilities. They can remind people that there is still unconditional love in lifeless facilities or unpleasant environments. Patients will remember happy experiences that brighten their lives and encourage them to deal with pain or difficulties. In case of physical illness, therapy dogs can alert their owners to take the prescribed medication or help them regain their physical strength.
Whether kids or adults, if they have the above problems, a therapy dog is helpful as it can provide them with support.
What qualities does a Therapy Dog need?  
Since a therapy dog has to meet various people in healthcare facilities, they must be very sociable and friendly to people. When interacting with different people, they ought to be eager to be touched and cooperate with patients and staff gently.
Additionally, a qualified therapy dog should adapt quickly to various new environments and follow the handlers instructions. Therapy dog handlers should also ensure that the dog can calm down anytime, anywhere. The best therapy dog must have the above mentioned important characteristics.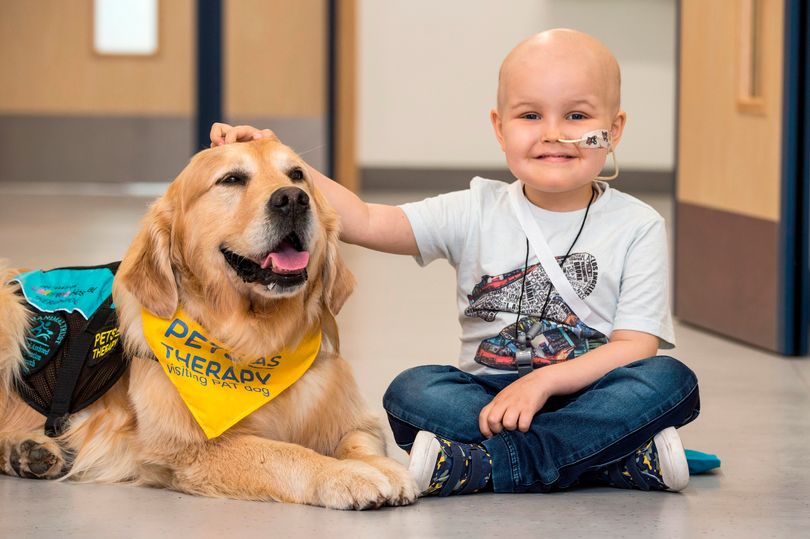 (Image: Dave Hill / Daily Mirror)
Top Therapy Dog breeds for mental health benefits  
As a good therapy dog must possess all the above mentioned characteristics, we will now introduce the top therapy dog breeds:
1. Golden Retriever
A golden retriever is one of the most popular family dogs, they are very gentle, always eager to please people and a good companion of children. They are also very energetic and intelligent, they like swimming, running and other outdoor activities. Their kindly face also makes people feel loved.
2. Poodle
Poodle's pretty cute fur and lovely face win children's affection, and at the same time they can please people around them easily. They are very smart and adapt perfectly to their surroundings. Additionally, the poodle has a hypoallergenic physique, which is one of its advantages.
3. Labrador Retriever
Labs are excellent for retrieving and they can be used as the best loyal friends of humans. They can be classified as big size dogs, have a monochrome fur, and their appearance looks calm and sturdy. As a rule, they are trained to be working dogs.
4. Cavalier King Charles Spaniel 
The reason why this small dog is called Cavelier King Charles Spaniel, is that King Charles II worshiped this fluffy puppy in the 16th century and named it after him. They are trainable and can help people in many ways to recover from depression. They are also dogs preferred by children.
5. Pug
Grape-like eyes and wrinkled skin, that is what most people remember after seeing a pug for the first time. In fact, they are very sociable, very natural with strangers and enjoy being petted. Maybe that is why people always like to adopt a pet like a pug.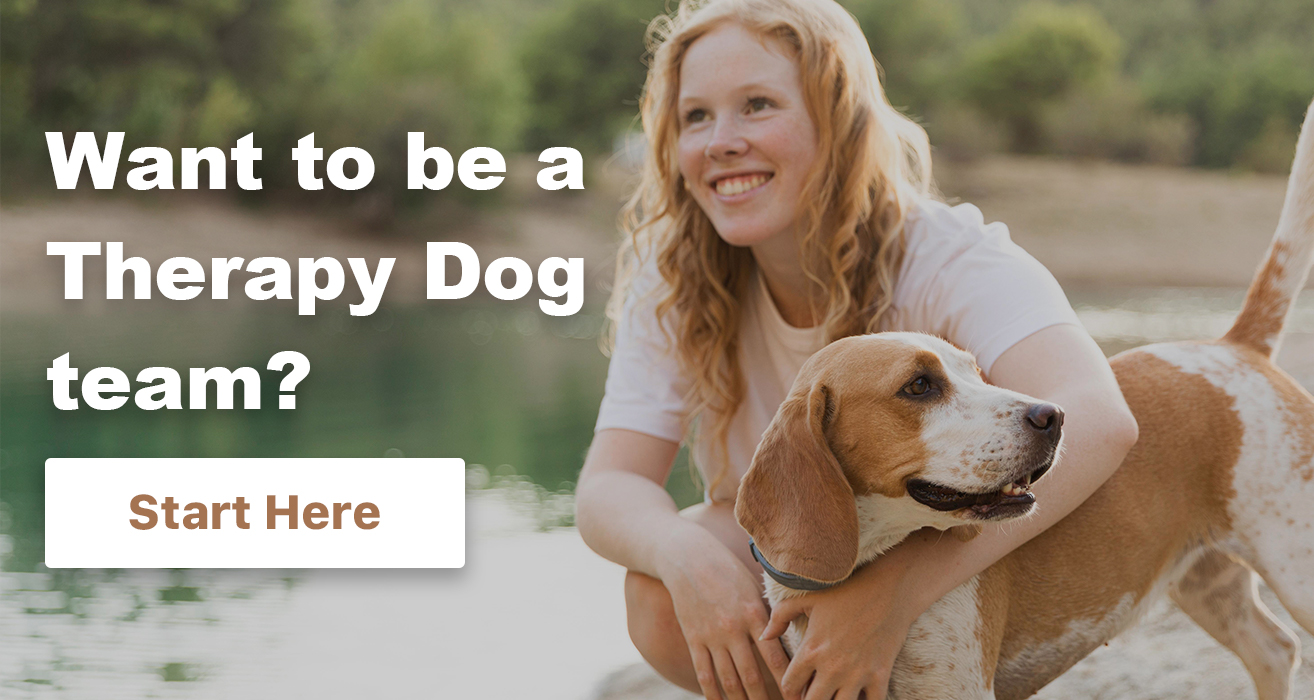 6. German Shepherd
German Shepherds can be trained to be very strong because they are very intelligent and show a stable behavior. That is why many of them work in the military or are police dogs. Thus, this kind of canine can protect the owner because of its great capability. At the same time, they are happy to be obedient and athletic, and to work all the time.
7. Beagle 
Beagles also look very friendly with their floppy ears, and they are easy-going and eager to please. This kind of pet dog wants to play with other dogs and children and is also very suitable as a therapy dog for the elderly.
8. Greyhound
Greyhounds are rarely known as therapy dogs, and are mostly used as racing dogs. Greyhounds are peaceful and have a sweet character and often work in hospitals, nursing homes and laboratories. They provide companionship to people in need and are a hugging dog that gives people warmth.
9. Saint Bernard 
This "Gentle Giant" has the reputation of an avalanche rescue dog, but can treat  patients of all ages patiently.  This fabulous dog can assist people to overcome stress during a difficult time. It is caring, trainable and obedient, loyal and patient. Besides, kids like to hug these adorable big dogs.
Apart from those breeds, there are some other popular therapy dogs breeds such as Yorkshire Terrier, Corgi, Pomeranian, French Bulldog, Viszla, Bichon Frise, Great Danes, etc. Due to space limitations, we can not offer any further details.
What is the difference between Therapy Dogs, Service Dogs and Emotional Support Animals?  
Coincidentally, these three kinds of special dogs have some similarities. That is, a service dog may also be a therapy dog or Emotional Support Animal (ESA). But strictly speaking, they differ in the requirements and service regulations.
A service dog is trained to work for a variety of special disabilities including mental and physical illnesses. Such as seeing-eye dogs, hearing dogs, mobility assistance dogs, dogs for anxiety and depression, dogs for diabetics or against seizures, etc. They are very professional and trained rigorously. In addition, the service dog has a priority - it has the priority of full public access, such as aircrafts, schools, hotels, stores, etc.
Emotional support animals are not limited to dogs. They can be cats, birds, horses, rabbits, pigs and other animals. The ESA is usually regarded as a companion to humans. This is a psychological therapy for the treatment of many emotional disorders, such as PTSD, anxiety, depression, phobia, motor skills disorder, learning disabilities, etc. The requirements of the ESAs are not as strict as those of the service dog under the ADA. Whilst access to public spaces is not as unrestricted as with the service dog. One benefit, however, is that an ESA can be taken to live in a small apartment.
A definition of a therapy dog has already been given in the first paragraph. The biggest difference between therapy dogs and the other two kinds is that they work for a specific task and not for a specific handler. They have no owner, but in fact, their human teammate is always their handler.