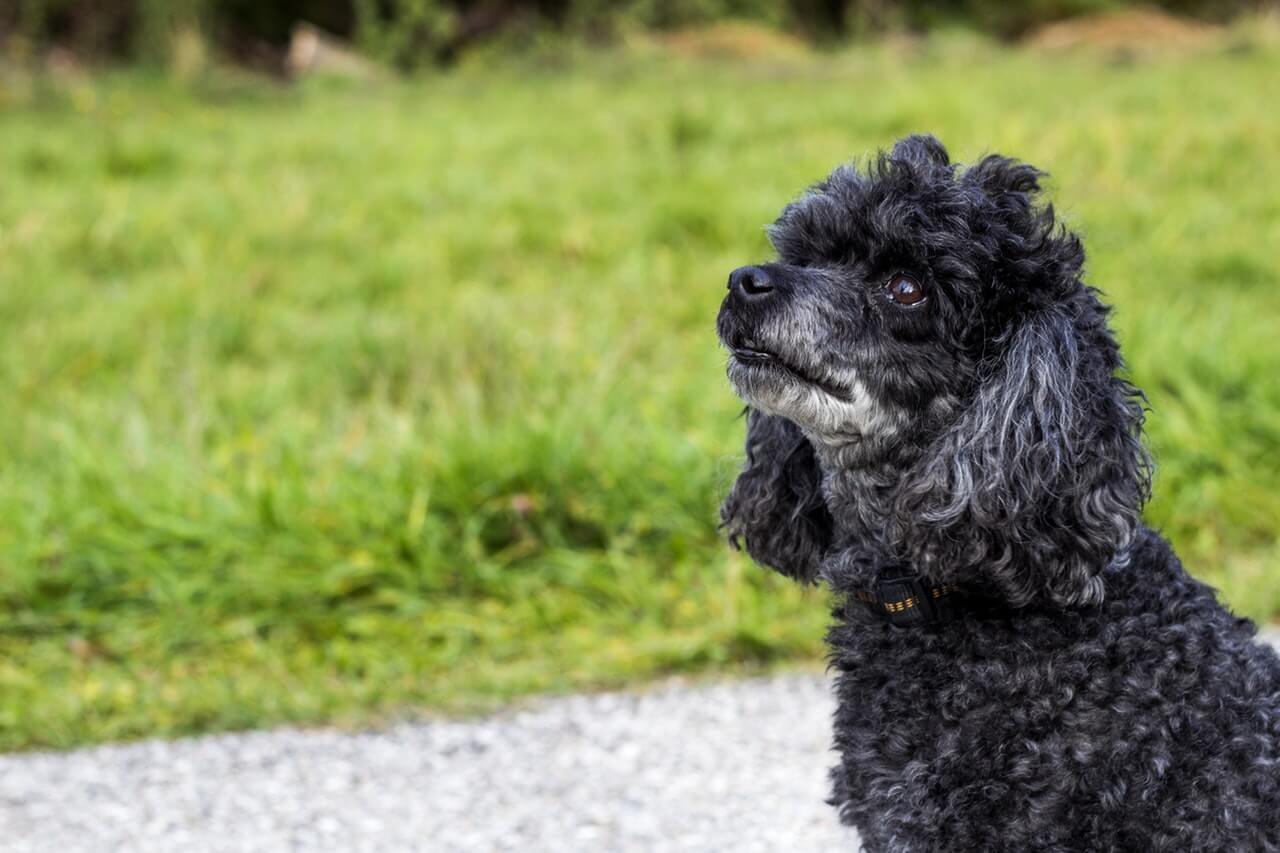 Service dogs are a special category of working dogs that act as different roles for people with physical or mental disabilities. Their task of helping the owner is not as easy as you might think, because they need to receive a special training of at least two years and overcome certain characteristics of a dog. For instance, a service dog may not bark in some places, such as libraries, without the owner's permission. Some types of service dogs are mistakingly considered pets and have challenged their legal rights if their owner has an invisible disability, such as diabetes or seizures. Since service dogs are widely used in various fields, they are divided into different types according to disabilities. In this post, we will list seven types of service dogs and explain their vital roles.
In this article
4. Seizure alert dogs and seizure response dogs
1. Guide dogs  
Guide dogs are one of the first known service dogs and are very common. They are designed to help blind and visually impaired people to navigate obstacles and lead them to a safe place.
Tasks: The guide dogs act as the eyes of their owner. Therefore, they should have a high sensitivity to think about dangers and avoid potential risks. For example, guide dogs can watch the traffic light and lead their owner to cross the road safely and steadily, which is not an easy task for untrained canines.
Breeds: Golden Retrievers, Labradors and their hybrid breeds are often chosen as service dogs because they are strong in stature and easy to train.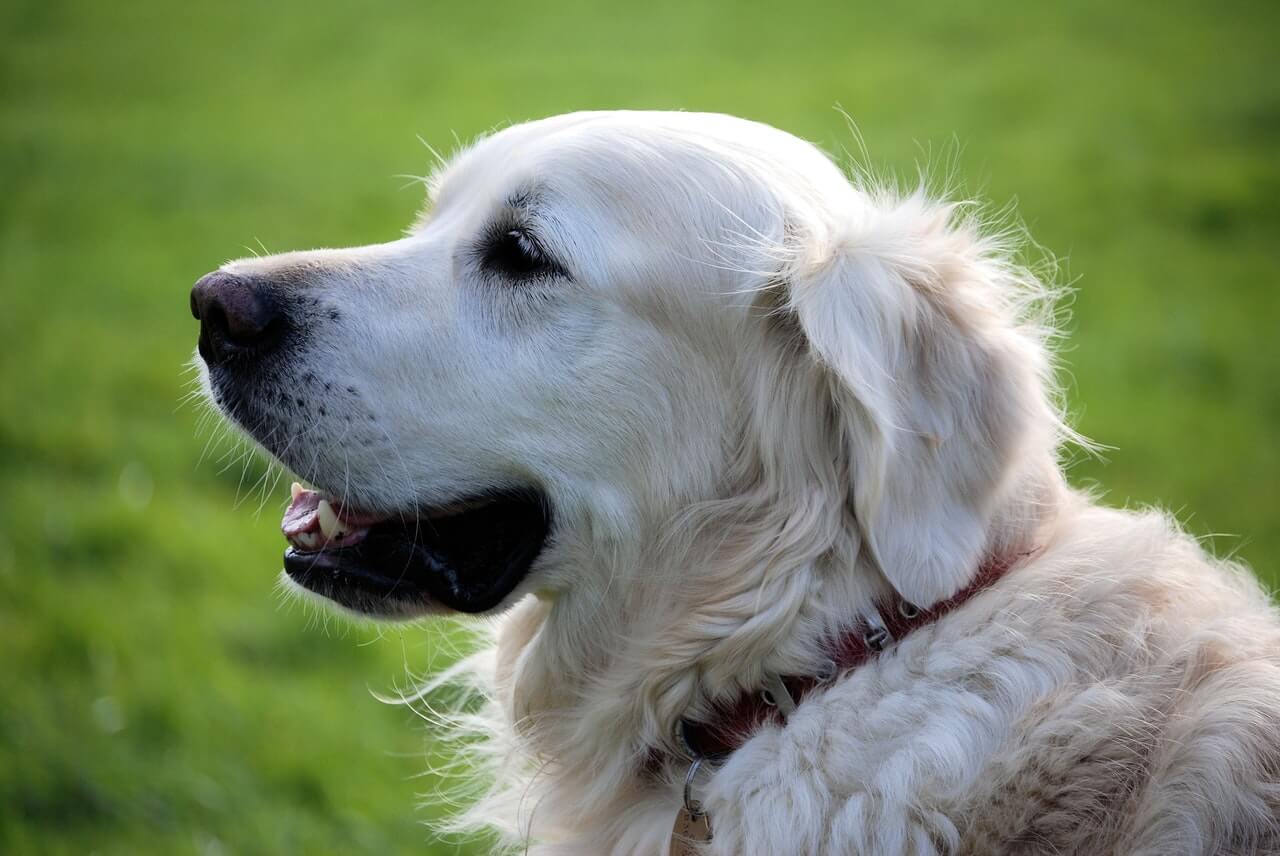 2. Hearing dogs  
Hearing dogs are considered the ears of their owner who is deaf or hard of hearing.
Tasks: Since they have to work in a silent mode, some of the natural characteristics of a dog, such as barking, cannot be applied to their owners. Body language plays an important role in their "conversation". For example, a hearing dog suddenly sniffs or touches your legs when your phone or doorbell rings. When you walk on the street with your hearing dog, do not ignore your dog's "bad" behavior like pulling on the leash, as someone is probably yelling behind you. You will no longer miss any sounds in the world with the help of a hearing dog.
Breeds: When selecting a hearing dog, the high sensitivity of the hearing is always one of the essential factors. There are some breeds that are suitable for good hearing dogs: Golden Retrievers, Labradors, Poodles and Cocker Spaniels.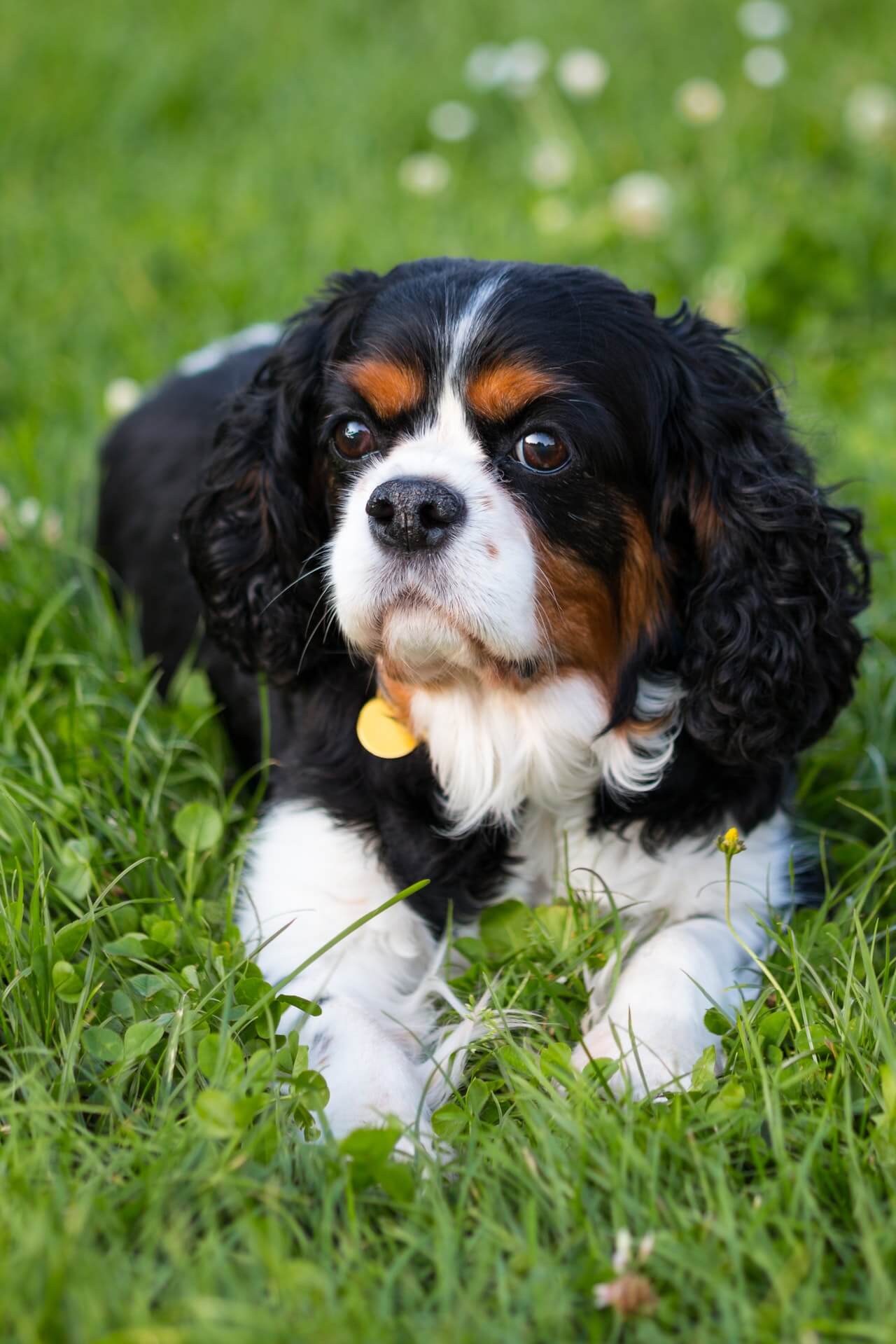 3. Diabetic alert dogs  
Diabetic alert dogs can give people with diabetes a sense of security by being able to monitor their owner's blood sugar chemical changes around the clock.
Tasks: Their sensitive noses are a mobile alarm to sense any abnormal smell from the owner's body when the blood sugar level is high or low. Then they can alert their owner through certain trained behaviors such as licking the face before the level is dangerous. As soon as the owners receive the signal of their service dog, they have enough time to test the blood and adjust the blood sugar by injecting insulin or taking glucose.
Breeds: The breeds trained to perform diabetic alert dog tasks are Golden Retrievers, Labradors, Poodles and mixed sports dogs.

4. Seizure alert dogs and seizure response dogs  
The seizure alert dogs have an innate ability to predict and alert to oncoming seizures, which can largely prevent seizures such as epilepsy if a person takes quick action. A seizure response dog is specifically trained to respond to the person suffering a seizure and is easily confused with a seizure dog.
A seizure alert dog can be trained to become a seizure response dog, but not all seizure response dogs have the natural ability to perform the duties of a seizure alert dog.
Tasks: Before a seizure threatens, seizure alert dogs can react with certain behaviors that quickly remind the owner to take medication or leave the place. Seizure response dogs always perform their tasks in an emergency once the seizure happens. They should stay calm and bark for help or use an alarm system that can contact families or doctors. Some large service dogs can support their owner's body or keep their head off the ground.
Breeds: Seizures usually come on suddenly. For that, service dogs must be trained to respond to their handlers who are having a seizure. They also have learned to alert their handlers that a seizure is coming, which helps prepare for the seizure and best prevent a seizure-related injury. Breeds with this ability included are Golden Retrievers, Labrador Retrievers, Golden Labradors, Poodles, German Shepherds, and Border Collies.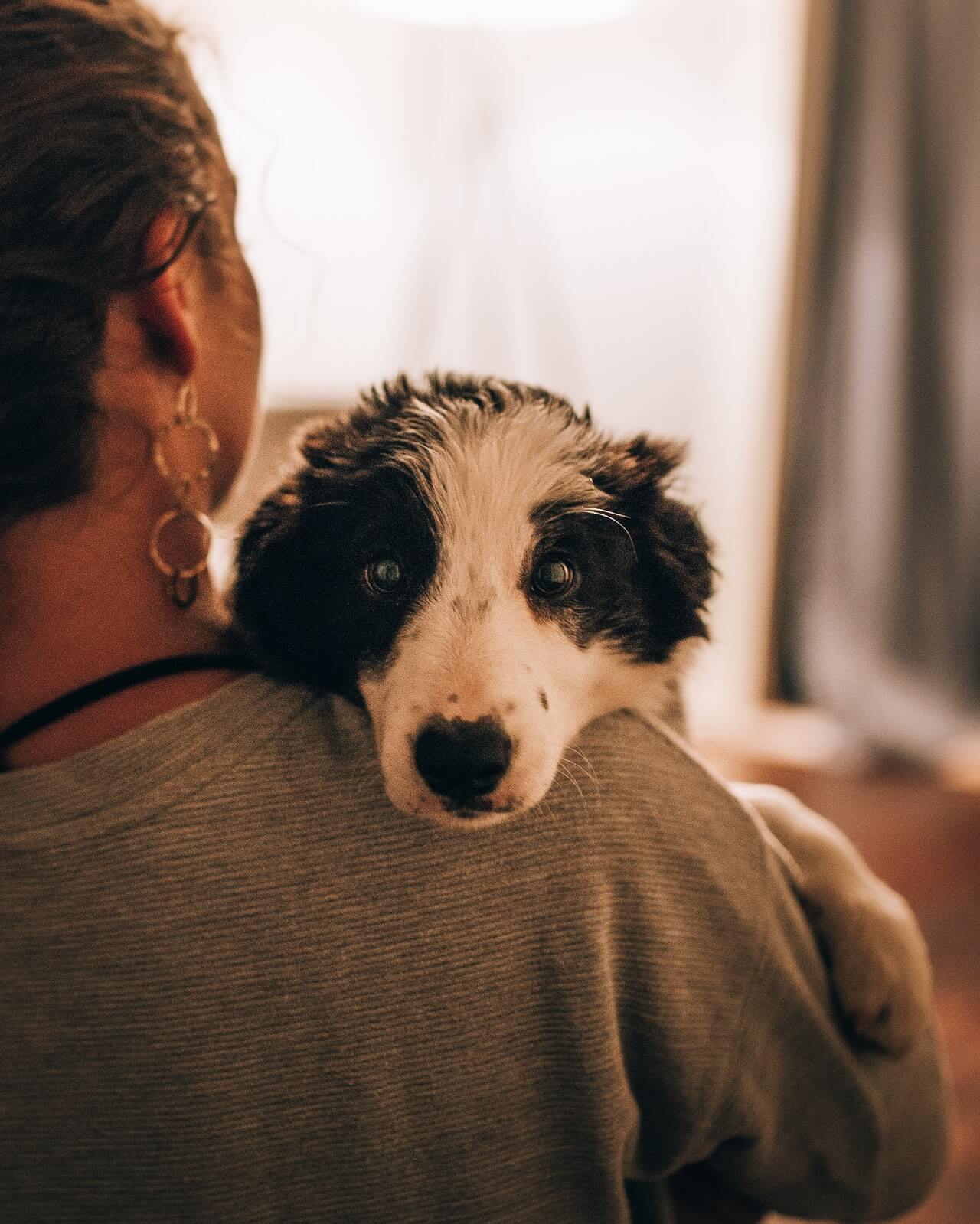 5. Psychiatric service dogs  
Psychiatric service dogs are a reliable partner for people with invisible mental disabilities such as social anxiety, depression and post-traumatic stress disorder (PTSD). People who have these psychiatric problems tend to perceive "dangers" in many situations, such as having to speak in public or visiting dark places.
Tasks: The psychiatric service dogs serve as a bodyguard to protect the owners from certain stimuli that can trigger their emotions. These dogs help the owner to feel safe by acting as a barrier between them and strangers in public places. For example, they enter a building or house in front of the human, turn on the lights or fetch the medicine boxes. Most people with mental health problems feel that they are safer to connect with other people because their service dogs make them more relaxed and provide many opportunities for conversation.
Breeds: As these service dogs have less physical tasks but often accompany their owners in lots of public places, they should be energetic and friendly towards different groups of people, including children, seniors and pregnant women. It is also recommended to bring a small or medium-sized dog to confined spaces such as aircraft cabins, restaurants and hospitals. Therefore, some suitable breeds are Golden Retrievers, Border Collies, Yorkshire Terriers and Toy Poodles.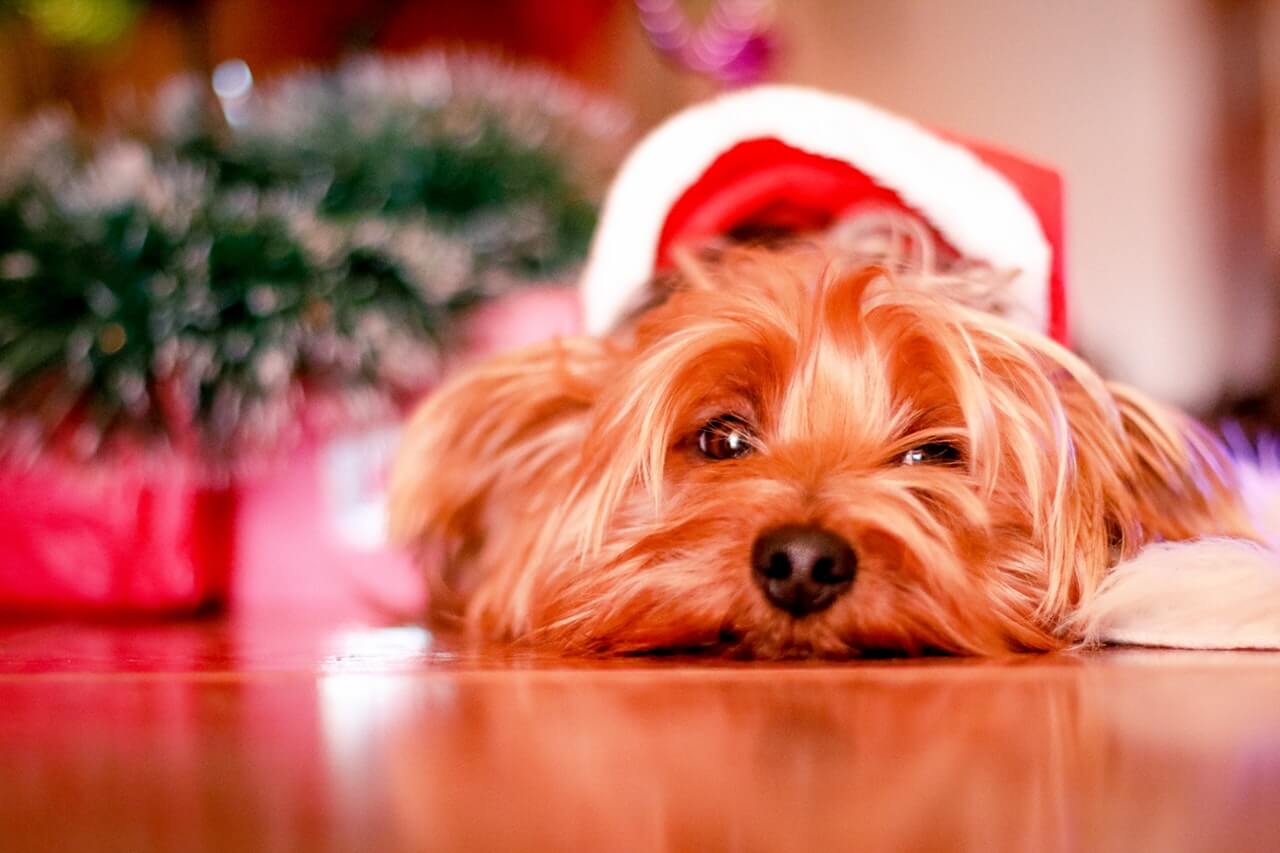 6. Mobility assistance dogs  
This category of service dogs is ideal for people with mobility problems caused by paralysis, arthritis, brain injuries, spinal cord injuries, etc. The benefits of mobility assistance dogs have a strong impact on people's lives and boost their self-confidence and independence.
Tasks: Service dogs perform various tasks, including closing the door, pulling the wheelchair, bringing or fetching objects to people, and supporting the weight of a body.
Breeds: Since mobility assistance dogs need a lot of energy to perform their tasks, it is advisable to select a strong dog of a large breed. Examples include German Shepherds, Labrador Retrievers, and Collies.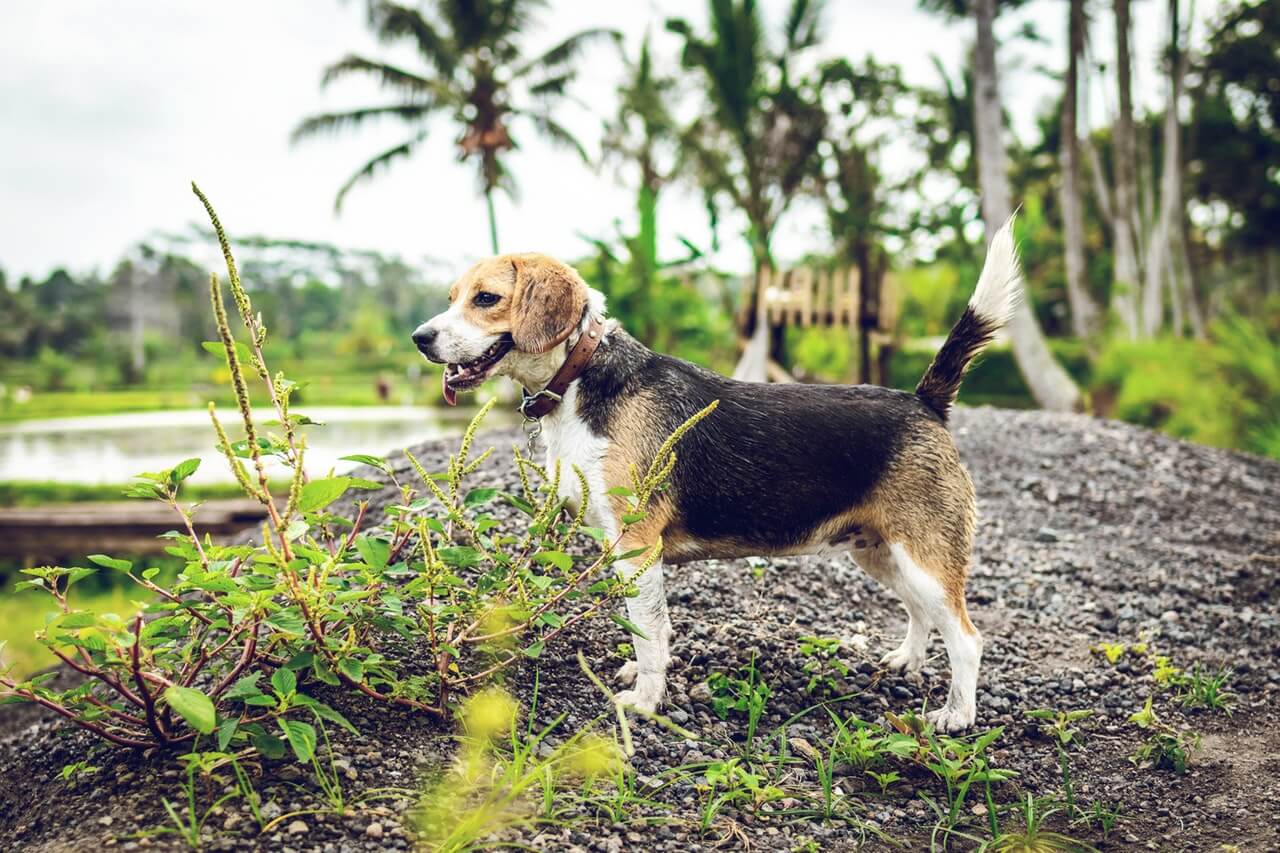 7. Autism support dogs  
For children with autism, a service dog might be the most credible friend in their world, which is considered a useful treatment by psychologists. The service dogs can be comforting for parents as they see how their presence helps a child become more positive and feel safer at home or at school. 
Tasks: At home, service dogs accompany their small owner and prevent the children from running away, which is particularly beneficial for the one-child family.  Additionally, these dogs often act as icebreakers in socialization,  because walking outside with a dog will improve the opportunity to chat with others. Starting a conversation with a dog by your side can relieve a lot of discomfort and anxiety. Also, the service dogs can build a communicative bridge between the owner and other children in school, which can reduce isolation and improve their self-confidence.
Breeds: These dogs should be friendly to children, so some energetic breeds are suitable for autistic handlers. Poodles, Border Collies, Beagles and Yorkies are great options.