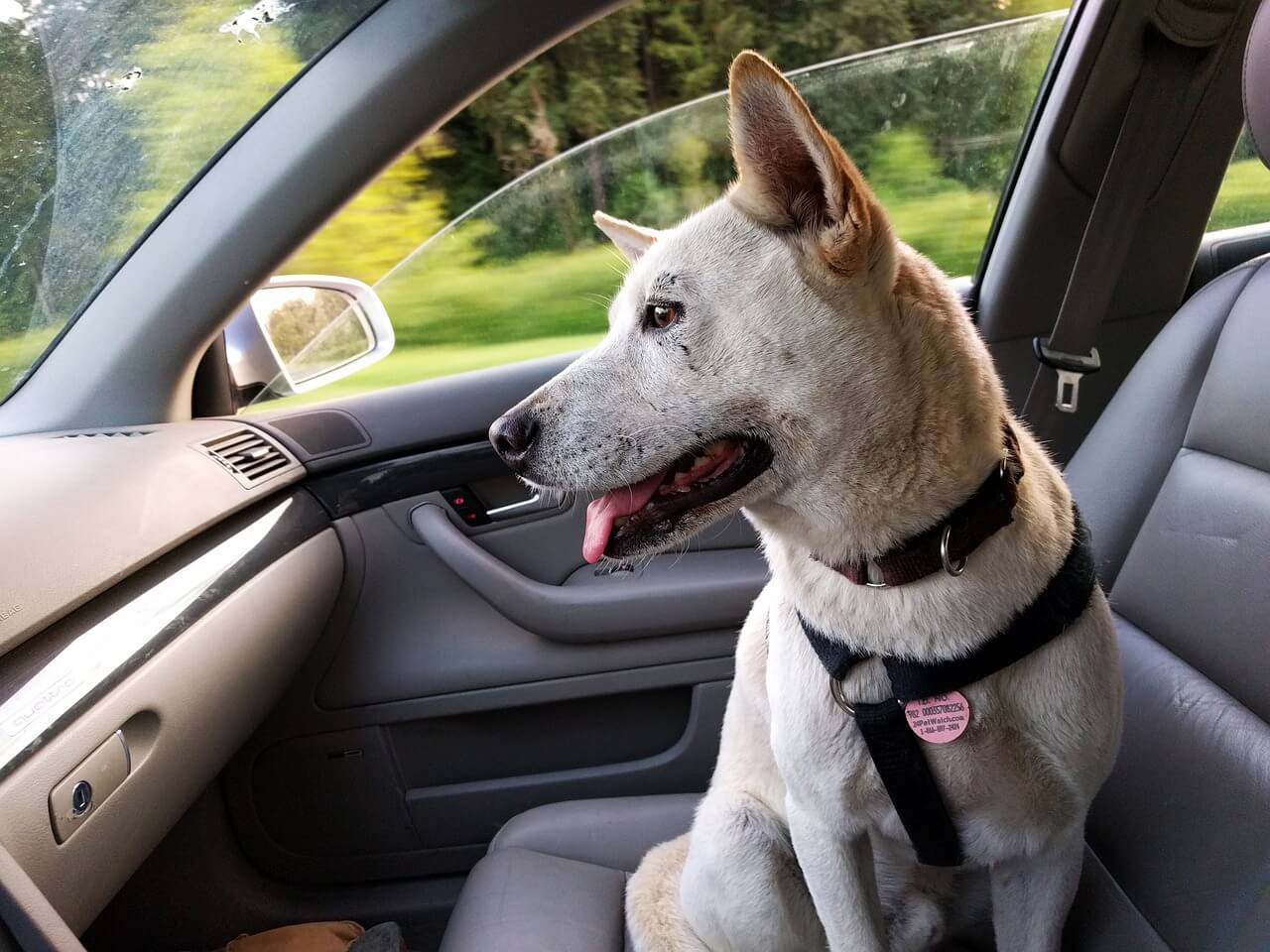 Taking Uber brings us many benefits. The safety and convenience of Uber make it a great tool for travel or short trips. However, can anyone enjoy this transport at any time? People with disabilities are often refused by Uber drivers due to their special partner service animals. This situation always delays their schedule and even discriminates against these working animals. Thankfully, the laws in the U.S and Canada protect the right of disabled individuals and allow them to travel with Uber with their service animals. However, Uber drivers may decline your requests if you fail to comply with the Uber pet policy rules. This post will list some of the pet rules that apply when taking Uber. You will also get useful tips so drivers can easily accept your furry friends.
In this article
1.1. Service Animal documents and outfits
1.2. Uber drivers can ask two questions
1.3. Things that Uber drivers can not do
2. Can I take my emotional support animal with me in an Uber?
Uber pet rules
According to Uber's website, a "service animal" is defined as the animal that assists the individual with a disability that is both visible and invisible.
We know that service animals are allowed to enter most public places. However, in most places only service dogs are allowed to enter with their owner, while other service animals such as miniature horses may not be admitted due to their size. Similarly, the tight space in vehicles is not very user-friendly for these large service animals. It should be noted that the Americans with Disabilities Act (ADA) does not cover any species other than dogs as service animals.
So, if you are planning to take Uber, remember that the driver can refuse the transport if your service animal is not a dog. However, Uber pet rules for service animals will vary from region to region. It is best to check local regulations before your trip.
1. Service Animal documents and outfits
Another requirement of the ADA that may annoy many drivers and dog owners are documents and outfits of a service dog. In fact, the requirements are different in the United States and Canada. The differences are listed below:
• In Canada
The Uber driver may request passengers to present relevant documents indicating that the service animal is necessary for the disability. Such as a service dog certificate, a letter from a specialist or therapist, and a training certificate from a trainer or a dog school are important proof of your trained service dog.
In many cases, a service dog outfit such as a service vest or harness may be additional proof.
• In the United States
The Americans with Disabilities Act states that "a private business and public entity may not require service animals to wear an identifying vest or request documentation of both service dogs and dog handlers".
2. Uber drivers can ask two questions
To designate an animal a service animal, the ADA allows private businesses and public entities to ask service dog handlers two questions:
• Is this animal needed because of a disability?
• For which tasks were your service dog trained?
With the exception of these two questions, employees cannot ask you for anything. This also applies to Uber drivers in the U.S and in Canada. Normally, drivers may ask these two questions if your disability is invisible or not obvious, such as seizures, diabetics and PTSD.
3. Things that Uber drivers can not do
Drivers can not cancel or reject the order once they know you will ride with a service dog. If a driver refuses the passenger who has a service dog, his behavior is considered to be in violation of the ADA and Uber's non-discrimination policy. The driver would be banned from using the Driver APP due to the discrimination of disabled individuals with service animals.
Drivers are not permitted to charge passengers with a service dog for cleaning fees due to loss of fur. However, if your dog urinates several times in the car, you must be willing to pay a cleaning fee to the driver. It is recommended that you ensure your service dog responds well to potty commands before taking a long ride with Uber. Although some of the drivers carry a blanket in their vehicle, we still suggest dog owners to carry their own blanket used to place on the seat, or put your dog in a crate or carrier to keep the vehicle clean and make your trip more enjoyable.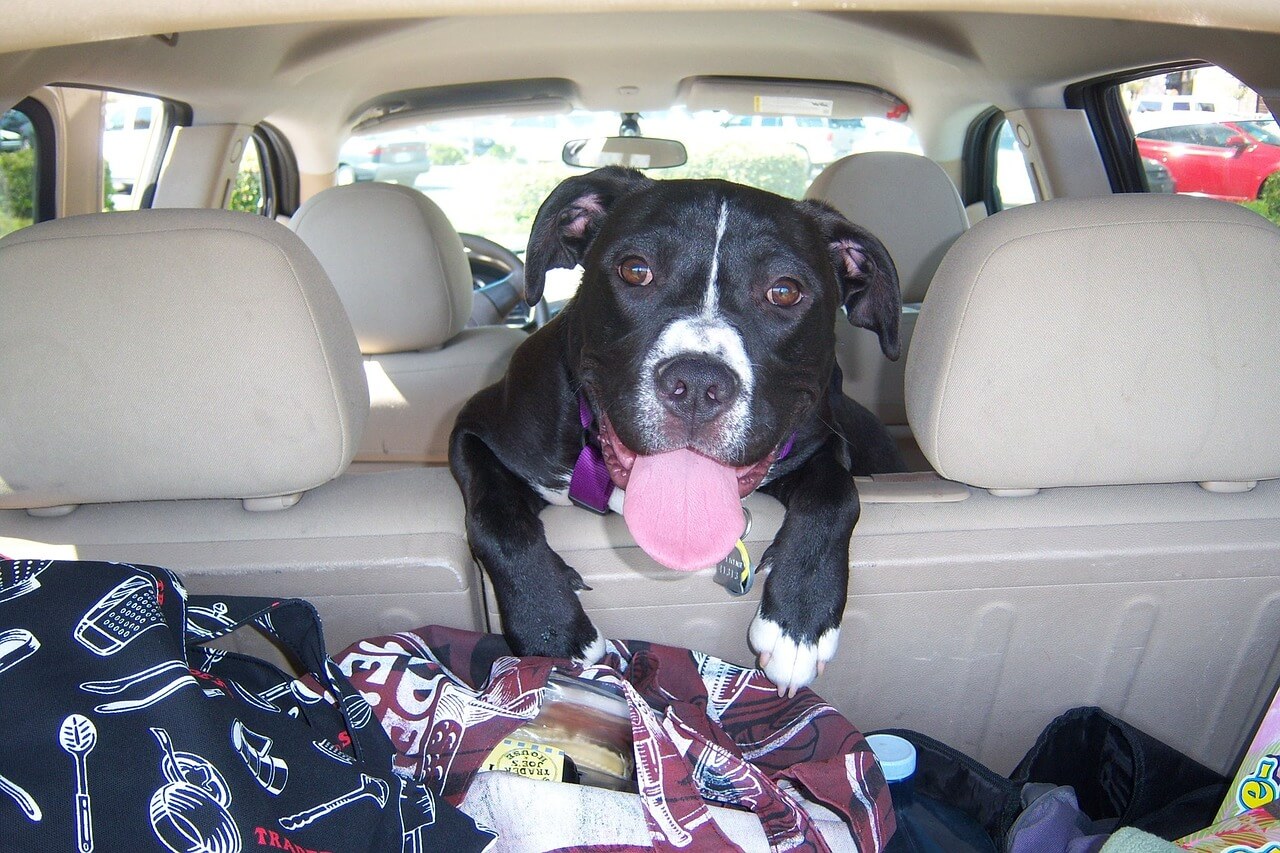 Can I take my emotional support animal with me in an Uber?
Emotional support animals that can relieve their owner's anxiety or other mental impairments are not required to complete any special training that a service dog must undergo. Therefore, these animals might not perform any special tasks for their owner that fall within the ADA's definition of service animals. Therefore, Uber drivers have a reasonable excuse to refuse your emotional support animal or your ride request. However, this does not mean that you have no opportunity to travel with your emotional support friend. Here is a helpful trick that might solve this problem. When your Uber driver accepts your ride request, it is recommended that you contact the driver via the Uber app or the phone and inform him politely about your emotional support animal. Additionally, if the driver knows your animal is needed for your emotions, he may even be more inclined to let you travel with Uber. Keep in mind that your animal should be obedient and well-behaved so that your driver can concentrate fully on the journey.
Read more: Can You Take Uber or Lyft with Your Dog?