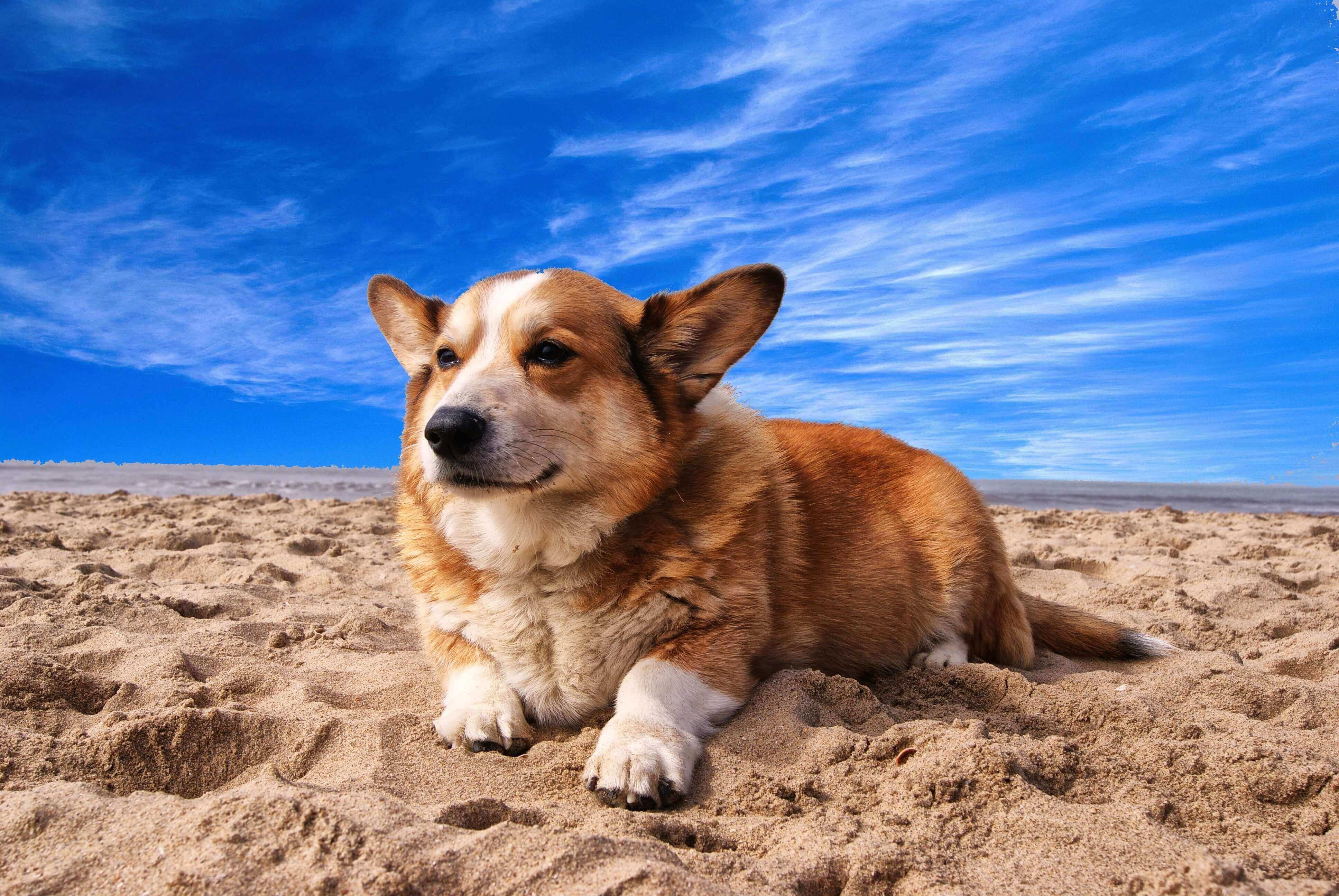 Many dog owners are looking forward to bringing their dogs to the beach in a hot summer. Watching the dogs romping around and playing with other four-legged friends without a leash - such a wonderful and happy sight. A leash-free beach is an ideal place for dog owners, but that does not mean you can unleash your dog and stand around. Which things should you pay attention to? How to be a responsible and conscientious owner? Here are a few tips before you go to the beach.
•  First check the rules of the beach. It is best to check the current official rules of the beach you would like to visit so that you do not vainly go on an excursion. Some of the beaches limit the presence of animals for certain reasons such as seasonal or facility repairs. Make sure it is a leash-free beach or that pets are allowed in a fenced area. However, it is recommended to always carry a leash even in a leash-free area, as you never know if you need it.
•  Make sure your dog is friendly. If your dog does not feel comfortable in noisy places or in dog-to-dog interactions, do not go to public and crowded places without a leash. Also, make sure that your dog is friendly to other pets rather than intimidating or harassing. Once you find any signs of that, call him back and let him calm down for a few minutes. If he repeats this aggressive behaviour, it is better to leave the beach with him.  
•  Prepare fresh water and protection. After prolonged activity in the sun or after a long swim, it is important that your dog receives a lot of fresh water (not the salt water from the sea). Find shade or build a tent to prevent a sunstroke. 
•  Be aware of dangerous substances. You should look out for all sorts of harmful objects on the beach, such as rocks, broken glass or shells, rusty iron sheets, jellyfish and garbage. 
•  Pick up the poop. Dog poop is a problem for wildlife and fish, so it is necessary to pick it up to avoid water and soil pollution as well as the dissatisfaction of other visitors.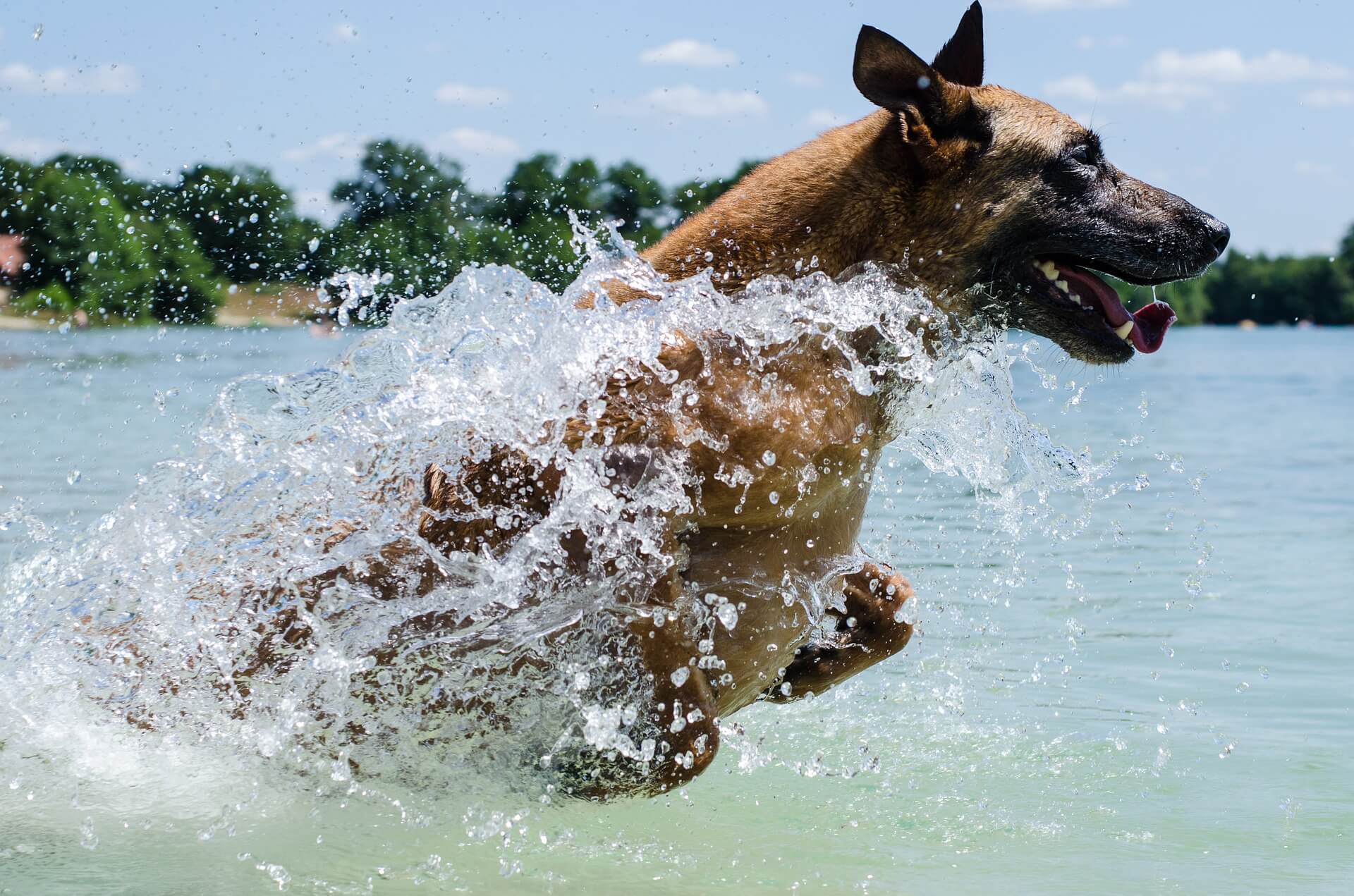 There are many beautiful dog-friendly beaches in Canada. We will introduce you to the best beaches and their advantages and disadvantages.
1. Cherry Beach/ Clarke Beach Park
Cherry beach was created in 1930 by Harry Clarke. It is a good environment for visitors with or without dogs. There is a designated off-leash area for dogs to romp around and socialise with their canine pals. In addition to ample facilities, this beach has plenty of parking and is close to the Martin Goodman Trail. The water here is clean and suitable for swimming.
Opening hours: 8:00 - 23:00 (7 days a week)
https://www.toronto.ca/data/parks/prd/facilities/complex/209/index.html
2. Sibbald Point Provincial Park
Sibbald Point includes a dog beach where dogs are allowed, but they must be on a leash, apart from the separate, fenced, dog-friendly beach area. However, some visitors complain about the amount of large stones in the dog-friendly area and refused to walk there with their dogs. That is why some people do not like it there, but it is a great place to spend some peaceful time with your dog. Swimming, fishing, hiking, and boating are also possible. We recommend that you contact the park in advance regarding the leisure facilities.
Opening hours: 
Monday to Thursday: 8:00 - 20:00
Friday and Saturday: 8:00 - 22:00
Sunday: 8:00 - 17:00
https://www.ontarioparks.com/park/sibbaldpoint
3. MacKenzie Beach Resort
This resort is popular with dog owners as it has several small beaches, cabins, suites and campsites, most of which are dog-friendly. Each of them has its own amenities and most of them allow dogs. The beach environment is natural and clean. And there are sufficient facilities at the beach, including showers, toilets, and other necessities for the visitor. It is a good place to enjoy your leisure time with your families and four-legged furry friends.
Opening hours: 
October to May: 10:00 – 18:00 (Regular Hours)
June & September: 10:00 – 20:00 (Shoulder Season)
July & August: 9:00 – 20:00 (Summer Hours)
4. West Lake Provincial Park
West Lake Provincial Park is a wonderful place for people seeking a peaceful environment and a dog-friendly beach. The park contains a separate dog beach area for the safety of your dog and is one of the best dog-friendly beaches in BC. Although this park welcomes furry friends, it only allows dogs with leashes on the dog-friendly beach. However, dogs do not need a leash when swimming in the lake. You must follow the rules of the park and pick up your dog's wastes to maintain a clean environment. It is better to bring fresh water for your dog, as some algae grow in the lake water. 
Opening hours: 8:00 - 21:00