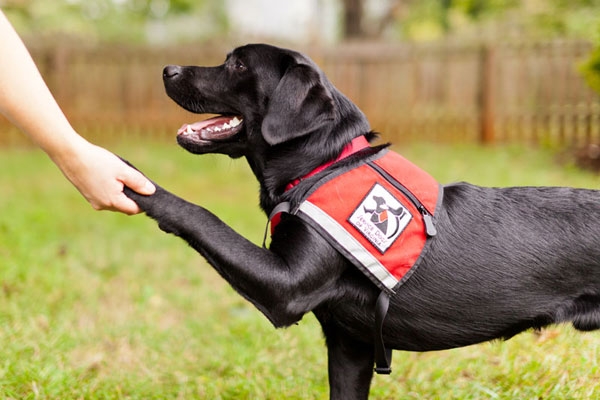 Dogs are ideal companions in our daily lives. They offer us happiness and health benefits beyond our imagination. Sometimes they can follow special instructions and assist their owners if they are disabled. These dogs, which are called service dogs, should be specially trained in a dog training organisation.
Unfortunately, there is a long waiting list due to the increasing demand for service dogs for such dogs. If you do not want to wait any longer, training your dog on without professional trainers can lead to the same purpose.
Here are some seven tips for service dog training.
Tip 1. Choose a suitable dog for your needs. 
If you are preparing to have a dog that is supposed to be a service dog, choose a dog that is for you.
Each breed can be trained as a service dog. Medium sized dogs like Golden Retriever, Labrador, and Labradoodle are popular for their trainability and personality. Small dogs like Pomeranian provide service to diabetics, as they can be trained to detect blood sugar changes in patients. And large dogs can be used for physical help for people with reduced mobility.
Tip 2. Basic requirements for a service dog
 • State of health: Have a full veterinary check-up to rule out the possibility of diseases such as arthritis and diabetes, as these could increase the responsibility for the animals, which would add to their stress. 
 • Age: A dog at least six months old who has a healthy and well-developed body to endure the training.    
Tip 3. Fertility
All service dogs should be neutered or spayed to avoid unnecessary problems such as aggression in males or harassment for females when in heat.
Tip 4. Find a service dog trainer
If you are worried that you will be able to master the task of in-depth training, finding a reputable trainer is a good option for you. There are many service animal training organisations in the United States. Most of them are self-regulated and one of their characteristics is teaching.
Tip 5. Patience 
If you decide to train your dog without a trainer, you should be patient during training as it is difficult for dogs to fully concentrate on listening to your commands. Refuse to discontinue training due to ineffective results or lack of time.
Encourage the dog with food or gentle stroking if he/she performs the tasks successfully. In contrast, punishment is necessary if they refuse the orders and/or bark,  bite or fight with other dogs.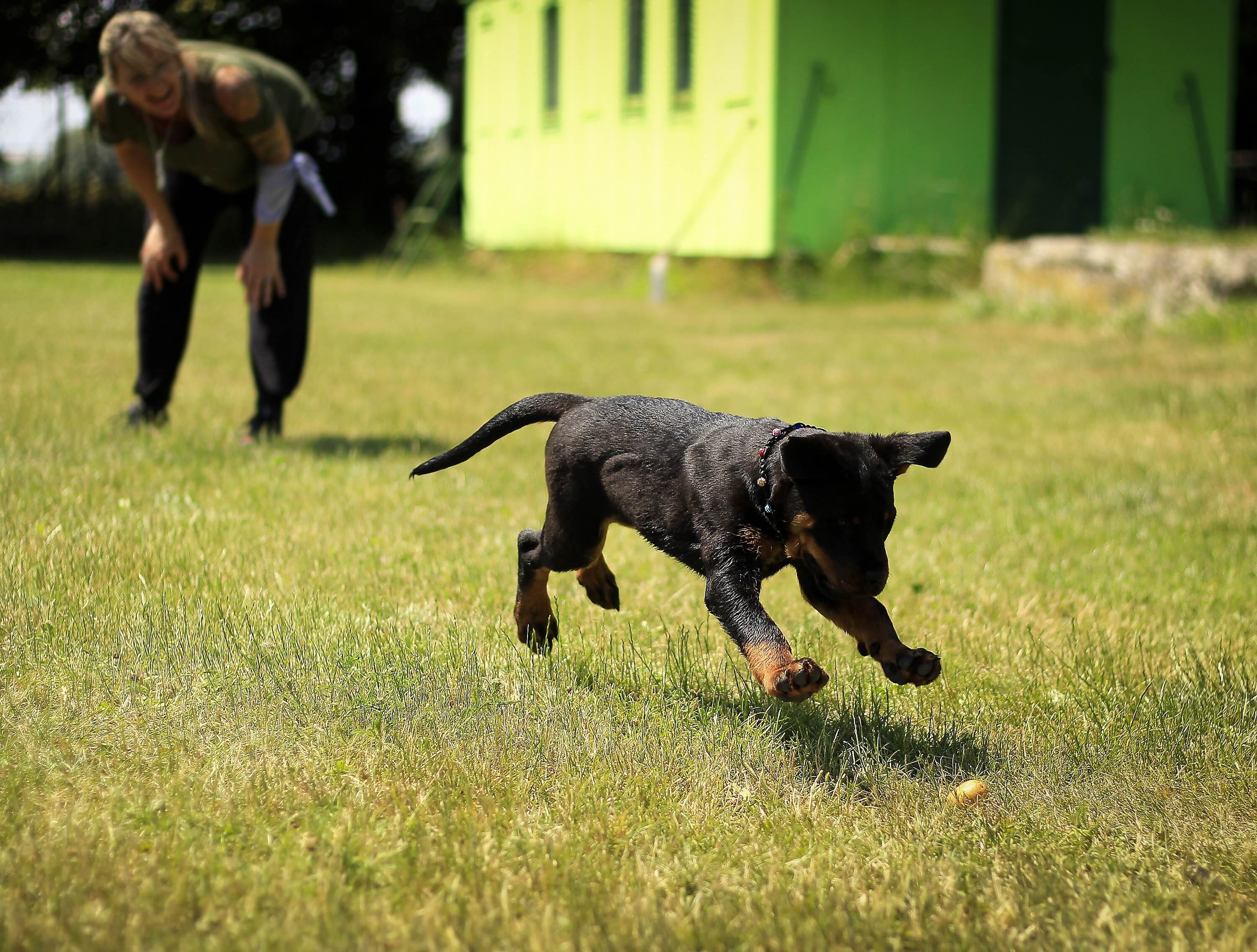 Tip 6. Training place 
Change the training place regularly. Qualified service dogs should quickly adapt to new locations because they need to follow the owners everywhere. If you train a puppy as a service dog, it is often advisable to visit different places.
In the early stages, training in a courtyard or in a fenced off area can prevent them from being distracted or losing attention. In the final training phase, accessing public places is a necessary practical process. Some basic requirements include:
  • No aggressive behaviour such as barking and biting
  • Limited urination and defecation unless the dog was instructed to do so 
  • Excitement and hyperactivity are not allowed 
  • Reject the temptation of food 
  • Reduced sniffing behaviour 
Tip 7. Register your service dog
Americans with Disabilities Act (ADA) states that service dogs are allowed to accompany disabled owners in almost all public places such as restaurants and airplanes. However, some employees in these places require you to provide proof, in particular, a 'SERVICE DOG CERTIFICATION'. If you intend to fly with your service dog you should inform the airline and register the relevant information (including SERVICE DOG CERTIFICATION) in advance. We will provide you with a heartfelt service for your service dog registration.