In our stressful and dynamic world, the trend of people suffering from anxiety, depression, various mental and emotional disabilities has increased extremely for the last few years. The negative impact of these kinds of disorders is considered the same way as the negative impact of physical impairments. Many people are reaching out to service animals in order to receive help (emotional or physical) and to enhance their lives.
The definition for a Service Animal under the Americans with Disabilities Act (ADA) is dogs individually trained to perform tasks for an individual with a disability. The task must be directly related to the individual's disability.
Here comes the question:
Is A Psychiatric Dog A Service Dog Or Not?
According to the ADA regulations animals that are have not been trained to perform a specific task, and just provide comfort to their owners with their presence like Emotional Support Animals (ESA) can not be considered Service animals. However, ADA makes a clear difference in regard to the status of Psychiatric Service Dogs.
According to ADA, "If the dog has been trained to sense that an anxiety attack is about to happen and take a specific action to help avoid the attack or lessen its impact, that would qualify as a service animal. However, if the dog's mere presence provides comfort, that would not be considered a service animal under the ADA".
Since psychiatric dogs can be deemed service animals, they also must be granted access by law to all spaces, where their handler goes.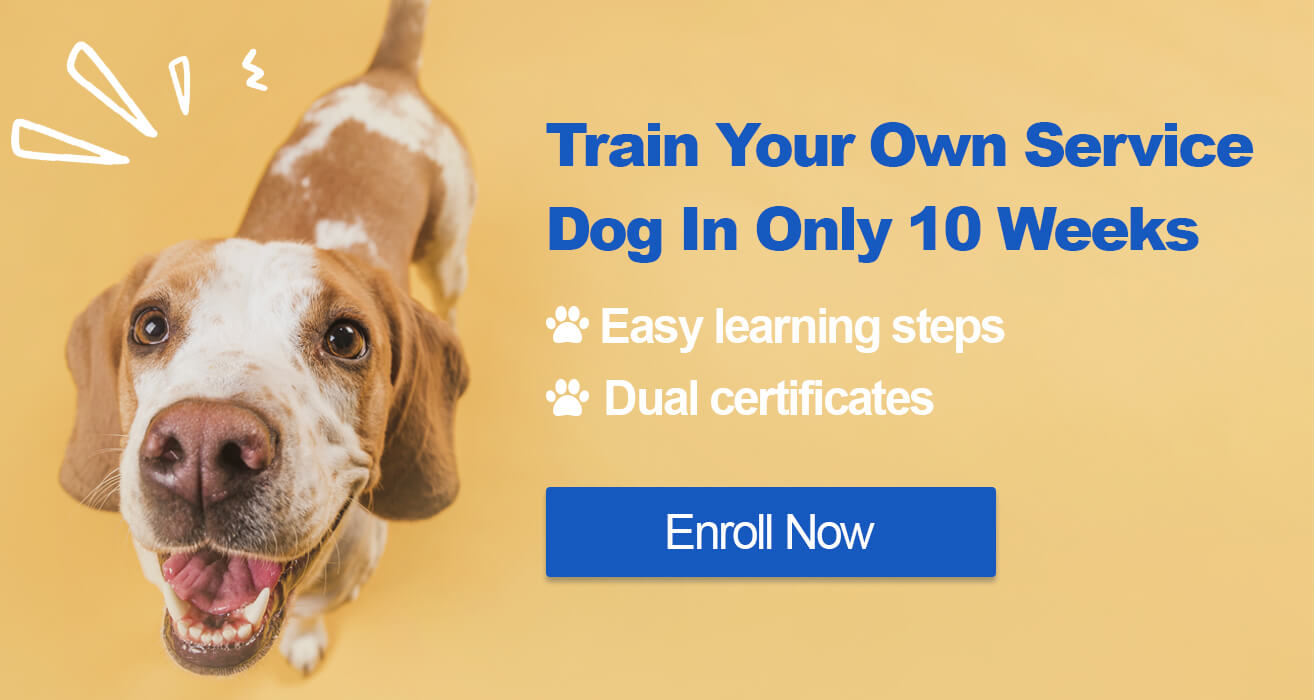 How To Choose A Psychiatric Dog
If you have decided to take a psychiatric service dog, but you are still wondering which breed would be most appropriate, we will be happy to help you make the right choice. There a few things you need to consider when choosing a Service Dog/Psychiatric Service Dog.
Things You Need To Consider When Choosing A Psychiatric Service Dog
As already explained above, in order to become a Psychiatric Service Dog, a dog must not only provide comfort and boost its handler's emotional state, when just being around. Dogs are expected to provide specific work or perform tasks to achieve this improvement. A psychiatric dog might be able to interfere with negative behavior, related to an obsessive-compulsive disorder, to provide deep pressure therapy, tactile stimulation, or to evaluate the environmental conditions. In some cases, a Psychiatric Dog can even be trained to bring medications or to remind their owner/handler to take them when necessary. It is really important to mention that due to the diversity of the tasks, some dog breeds might be a very good choice, others might not. The work that should be performed could be very difficult, that is why the dog's characteristics must be considered when making a choice. Some of the most common features that people usually pay attention to, when choosing a dog are size and weight.
When choosing a psychiatric dog, the most important thing to consider is the temperament of the dog.
Depending on the temperament some dogs might tend to perform particular tasks better and to learn some skills faster and easier compared to others. Some breeds are considered friendlier and calmer, than others, which makes them more suitable for service animals.
What is your disability and what impact does it have on your daily life?
The answer to that question will help you better understand what kind of behavior you will expect from your dog- how will he/she help you relieve your pain or make you feel more comfortable in your life. Should his/her behavior be related to particular reactions- like interrupting a harmful behavior when he/she senses that you start feeling anxiety or depression; Should your dog partner be able to recognize physical or emotional conditions; Do you want your dog to make you change your physiological or mental state?
What size should the dog have in order to be suitable for your condition?
If you have motor skills or balance disorders, you might want to take a larger breed to accompany you. The bigger size of the dog will ensure you more support,  comfort and will make you feel safe. However you need to keep in mind that a larger dog will need more space, food costs will be more expensive and in some cases, he/she will be able to provide similar tasks as a smaller breed would be able to provide like tactile stimulation or alert when needed.
What type of breed would match the best to your personality and lifestyle?
When choosing a breed you need to consider your personality, lifestyle, favorite activities. Are you ready to engage with a dog, that is very active and needs a lot of exercises and outdoor activities, or you would rather have a calmer, less energetic, and not so demanding breed. You need to ask yourself if you are more emotional and you need a dog that will be totally focused on you at all times or you would like to have a breed that is more independent and self-sufficient. If you tend to travel often, you need to know that a service dog when in the cabin must stay in the free foot space under your seat. You might want to take a smaller breed, that could fit in.
You always can ask a professional trainer for assistance in order to determine the breed that would be more suitable for you and your lifestyle.
Dog's fur also needs to be considered when you are making a decision.
Some people start feeling relaxed and calm when petting their dogs. This activity might be very helpful to individuals with anxiety or depression. Of course, you always need to remember, that the same activity might have a different impact on people with the same diagnosis. Are you able based on your physical state to groom your dog regularly; Are you tolerant to pet hair stuck to your clothes and to your furniture? These are some of the questions you need to answer first before choosing a dog breed. If you have dog hair allergies, you might not want to take a dog who sheds a lot.
You also need to consider your home environment
Some of your housemates might be intolerant to dogs, to their odor, fur...etc. If you would like to keep your home tidy, you might not like to let an animal run around or sniff things at all times. If you live in a quite area and you and/or your neighbors and would like that to remain so, you might want to take a calm dog, that does not bark a lot.
After taking a closer look at all details, mentioned above, you might already have an idea what type of breed would match best to your personality and lifestyle.
Some of the Most Suitable Breeds for a Psychiatric Service Dog
Labrador Retriever
One of the most intelligent, easy-going, and adaptive breeds is The Labrador Retriever. They learn very fast new skills, they are very good at "retrieving", as their name shows, and are very gentle, despite their size. Due to their socializing and obedient skills, they are one of the most suitable breeds for psychiatric service animals. They are very loyal and focused on their owner's needs. As they are one of the largest breeds, they might feel more comfortable and safe when in public. Labrador Retrievers have a great personality and are well-balanced. They can provide a helpful companionship if you are suffering from panic attacks, PTSD or depression and be very beneficial for individuals with mobility impairments.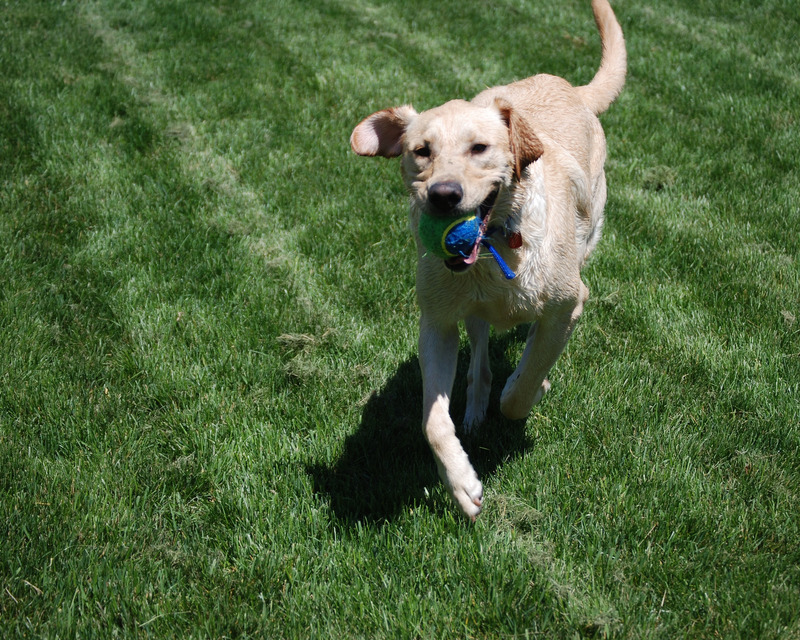 Golden Retrievers
Similar to Labrador Retrievers, the Golden Retrievers are also very suitable for assistance animals.
Easy train, they can perform successfully different tasks and are extremely gentle. Their intelligence and good temperament make this breed very appropriate for a service animal. Golden Retrievers are calm and easy-going with children.
We need to mention only one disadvantage of this breed - they shed a lot, which might be a problem for people with allergies to dog's fur.
German Shepherd
Another popular and beloved breed of the same size is the German Shepherd.
Another beloved breed very suitable for a service animal, including a psychiatric animal is the German Shepherd. They are popular, because of their ability to perform diverse tasks and work and their discipline. If they have been provided proper training they can learn how to prevent panic attacks, relieve anxiety and OCD disorder. They are also perfect for people with autism. They are physically strong and can manage to perform also more challenging tasks. This breed is very beneficial for people with physical as well as mental disabilities. Dogs from this breed are naturally protective and extremely loyal. Of course, you need to remember, that this breed will need regular exercises.
Poodle
If you associate poodles only with different haircuts and pretentious owners, we are about to make you change your mind. Actually, poodles are very intelligent and can manage to perform different tasks. As they are energetic, they would love to have some work to do. They can determine their owner's feelings and condition. Despite their fluffy and furry look, they do not shed a lot and are suitable for people with dog allergies. If you want to have a poodle as a service dog you need to consider the most suitable size for you, as their size can vary.
Boxer
Although they are known as guard dogs, representatives of this breed can become perfect service dogs, especially for people with mental disorders, once they are trained. They can determine the changes in their owner's behavior and retrieve medications or interfere with an unhealthy behavior when needed. In addition, they can provide a good companionship and comfort their handler just for being around them. Similar to the breeds we mentioned above, Boxers are intelligent and loyal, which makes them very suitable for children who are suffering from attention deficit disorder. Dogs from this breed can adapt fast and learn new skills easily. Their size is one of the most suitable sizes for a service dog, as they are large enough to manage to perform physical tasks, but not too large so that they can be walked in crowded public spaces.
Border Collie
The Border Collie is another breed very suitable for a Psychiatric Service Dog. One of the most energetic and smartest breeds, they are often preferred by people who are looking for a service dog. Dogs from this breed will give their best to please their owner, they love cuddling and are very friendly to children. This lovely breed will be able to lighten up the mood of every person, which makes them a very good choice for people with depression. Border Collies are considered breeds with a good intuition that will manage to prevent harmful behavior or panic attacks. As this breed is very energetic, you need to be prepared to provide your dog with interesting and stimulating exercises, activities, and toys in order to keep them fit and happy.
Havanese
If you are looking for a breed, that is easy to train, loyal, and loves cuddling, you have found your perfect match! Suitable for people with depression, children with autism, dogs from this breed will make their owners feel safe and loved. Havanese will easily determine the mood of their handlers and will know how to make them feel better. Similar to the breeds we already mentioned, Havanese also can be trained to retrieve medication or to provide actions that interfere with unhealthy behavior. This breed is very friendly and easy-going and it won't be difficult for them to become great Psychiatric Service Dogs.