There is a tendency among many people to have a pet, as animals have proved their qualities as very good companions, loyal friends, and emotional support. As most pets, especially dogs, are very social animals and they usually struggle when their owners are not at home, many handlers want to take their fluffy pets to the places they visit on a daily basis like local stores. In this article, we will take a closer look at the pet regulations of Costco and some other popular wholesale stores in the US.
Are pets allowed in Costco?
Costco is considered relatively pet-friendly, as it complies with the regulations of ADA (Americans with Disabilities Act), and service dogs are welcomed into their warehouses. The store does not allow the presence of pets or emotional support animals (ESA). If you are not familiar with the difference between the terms, you may want to keep reading.
Service dogs are specially trained, either by professionals or individually at home to perform specific tasks for the benefit of an individual with different types of disabilities. The task they are trained to perform should be directly related to their owner's disability. ESA is not trained to perform specific tasks and their presence may be prohibited. Although they are very helpful to their owners by providing companionship, relieving depression or loneliness they do not comply with the definition of "service dog". Service dogs are not pets and they are subject to the regulations established by ADA. All Costco members accompanied by service dogs have immediate access to their warehouses.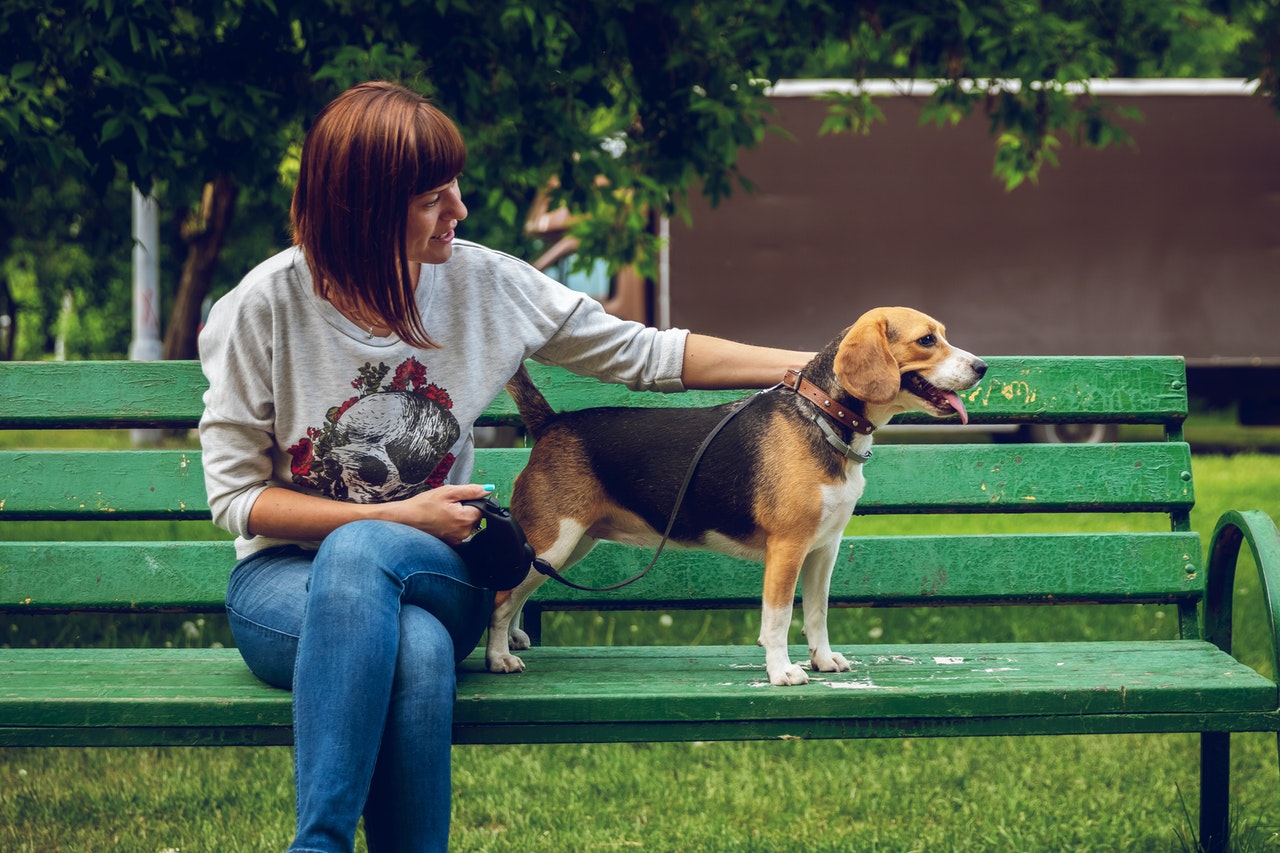 Questions you may be asked by the employees
If it is not obvious that a dog is not just a pet, but a service dog, the employees may ask two questions:
1. Is the dog a service dog required due to a disability;
2. What specific task is he/she trained to perform.
Although pets are not allowed in Costco's warehouses the implementation of the dog policy depends on the local management. That means that some Costco stores may allow pets if they are well-behaved, others may not allow their presence. There are customers with different experiences when trying to shop with their dogs.
Is it a good idea to take your pet when you go shopping?

 
We do not recommend that you bring your pet to the store you want to go shopping to (unless it is a service dog), and especially to put him/her in the shopping cart. Some customers may be allergic to dog hair, moreover, food codes do not allow the presence of dogs in the shopping carts. The law bears the responsibility to protect the food supply from contamination. No matter how many times a dog has been bathed, substances contained in their fur or paws may cause allergies or sickness by making a contact with them. In addition, a dog, who is not trained, may behave inappropriately, to defecate or urinate.
How to recognize fake service dogs?
Despite the undisputed rights of people with disabilities and their need for service dogs, there may be dishonest people with fake service dogs. In such cases employees, as well as the other customers, should be prepared to recognize fake service dogs. There are several signs that clearly show that a dog is not a service dog:
1. If the dog is barking at people;
2. If the dog is behaving aggressively;
3. If the dog is looking for attention;
4. If the dog is sniffing and trying to steal food;
5. If the dog is pulling on the leash.
As ADA recognizes only dogs as service animals, taking different types of animals like parrots, snakes, hamsters...etc. is a clear sign that their owner is lying about their condition. In addition, it is important to remember, that the minimum age for a dog to become a service dog is 6 months. If you see a service dog under that age you should keep in mind that their owner may lie.
Pretending that a dog is a service animal is considered criminal in many US states and it is subject to penalties.
Does Costco operate different pet policies depending on the country?
As Costco operates warehouses in many countries, some people may be interested in their pet policy differs depending on the country.
The answer is No. The Costco stores in the US, as well as in Canada, in the UK, or Australia allow only service dogs.
Pet policies of other stores: Target, Walmart, Dollar General
A pet policy similar to the pet policy of Costco is implemented by another popular store — Target. Their pet policy explicitly states that only service dogs are allowed into their warehouses. Target also clarifies that therapy dogs and emotional support dogs are not considered service dogs and their presence is prohibited. In some cases, a dog owner may decide to carry their puppy hoping that he/she may stay, as he/she does not walkthrough. These dog handlers need to keep in mind that the store's pet policy is strict whether the dogs are carried or walked through.
The same pet policy as these of Costco and Target is operated by Walmart. The store requires the dogs that enter their warehouses to be service dogs. Neither emotional support animals nor pets are allowed into their stores.
Customers may be accompanied by their service dogs in all areas in Dollar General stores, however, the experiences of some customers show that depending on the store manager, pups may be allowed as well.
Shopping in big wholesale stores with a dog may hide risks to the health, hygiene, and safety of the customers, that is why owners always need to keep their fluffy partner on a leash and supervise their behavior.