According to researchers about 20% of adults worldwide, 50 million of which are Americans, are affected by a mental illness. Almost 5% are dealing with a severe mental disorder. Those of you, who have a pet, have definitely recognized the great positive effect that his/her presence has on your emotional state. Our pets give us their unconditional love and are always by our side if we need them (especially valid for dogs).
Since animals have proved how beneficial they are for the mental health of many people worldwide, you may wonder how to get an animal that is officially recognized as an Emotional Support Animal.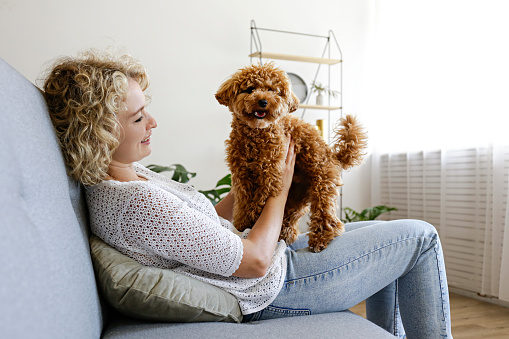 What is an Emotional Support Animal?
An Emotional Support Animal (ESA) is an animal, that provides comfort and companionship to a person with a mental disability. These animals can be representatives of all domesticated species, including cats, dogs, rabbits, guinea pigs...etc.
Who Will Benefit from an Emotional Support Animal The Most?
People, who deal with mental illnesses such as:
Anxiety disorders, depression, post-traumatic stress disorder (PTSD), eating disorders, bipolar disorder, schizophrenia, disruptive behavior, neurodevelopmental disorders, dissocial disorders,
are eligible for an ESA and can benefit from his/her support.
What is the Difference between an Emotional Support Animal and a Service Animal
Emotional support animals, unlike service animals, do not perform specific tasks, directly related to a person's disability. Their presence and companionship provide comfort to the person. Service animals, on the other hand, do specific work, that is directly related to a person's disability. Service animals are deemed medical equipment and have more extended access rights, compared to emotional support animals.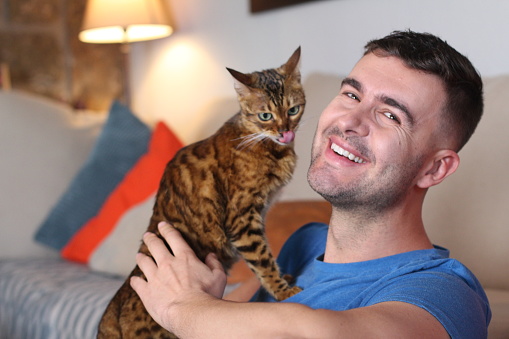 Where Can You Get an Emotional Support Animal
Here comes the tricky part- there is no particular place, and by "place" we mean an organization, a training school, an online portal, a breeder...etc., that provides Emotional Support Animals.
In order for a person to have an ESA, the following conditions must be met:
1. The person must be diagnosed with a mental disability;
2. The Emotional Support Animal must be prescribed by a mental health professional;
3. The animal must behave properly while in public.
Emotional Support Animal Letter-What is That and How to Get One?
An ESA letter is a document, issued by a relevant mental health professional, who has examined the person, diagnosed them with a mental condition, and prescribed an Emotional Support Animal. This means that in order to verify your need for an ESA, you need to be consulted by a relevant mental health professional.
Usually, these letters have an expiration date of 1 year. After one year passes, the person needs to go through a consultation again, so that the psychiatrist confirms that the condition has not changed, and the animal is still needed.
ESA Training-Do Emotional Support Animals Need a Specific Training?
Since ESAs do not do specific work, they do not need to go through specialized training, which service animals are required to do. However, ESAs, need to be well-behaved while in public, which requires them to have completed basic obedience training. An ESA must know generalized commands such as "sit", "stay" and "come", and be fully house-trained.
Do You Need to Register Your Emotional Support Animal to Prove Its Legitimacy?
No, you don't. We want to specifically note, that there is no official registry for emotional support animals or service animals. Many handlers decide to get an ID card or other documents to prove the status of their pets (usually dogs) as ESAs.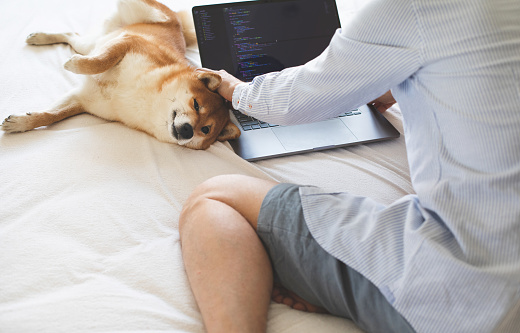 Are Emotional Support Animals Allowed in Public Premises?
ESAs have limited access rights and employees/business owners are not required to allow ESAs on their premises. However, based on the policy of the particular premise, you may be allowed to visit it with your ESA. It would be helpful if you contact the management prior to visiting, to check whether they welcome ESAs or not. Premises with a "no-pet" policy are not likely to welcome Emotional Support Animals. An important difference between the public access rights of service animals and emotional support animals is that the "no-pet" policy of the premises does not apply to the latter.
Do You Have to Put Any Identification Gear on Your Emotional Support Animal?
No, ESAs are not required to wear identification gear such as a harness, a vest, an ID tag...etc. Putting such gear on your ESA will not provide him/her with access rights. However, identification gear still can be used as a sort of notification to the general public, that the animal is well-behaved and house-broken.
Can You Live With Your Emotional Support Animal?
If you are a tenant, you may or may not be allowed to live with an ESA, based on where you are located. Emotional Support Animals in the US are protected under the Fair Housing Act, which states:
"Emotional support animals that do not qualify as service animals under the ADA may nevertheless qualify as reasonable accommodations under the FHA.9 In cases when a person with a disability uses a service animal or an emotional support animal, reasonable accommodation may include waiving a no-pet rule or a pet deposit.10 This animal is not considered a pet.
A landlord or homeowner's association may not ask a housing applicant about the existence, nature, and extent of his or her disability. However, an individual with a disability who requests a reasonable accommodation may be asked to provide documentation so that the landlord or homeowner's association can properly review the accommodation request."
The full text can be found here.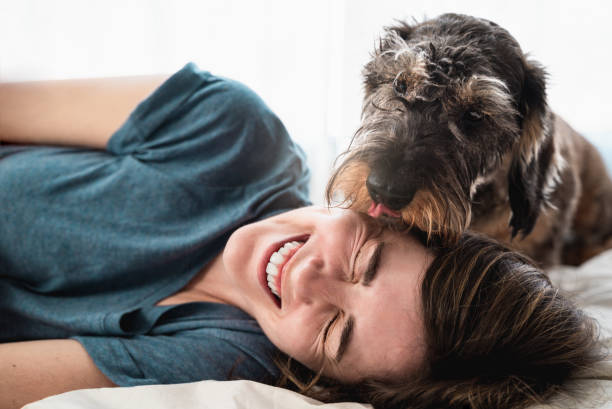 Can You Bring Your ESA to Work?
Employment must not discriminate against a person because of a disability. 
"Employers are required to provide reasonable accommodation. Allowing an individual with a disability to have a service animal or an emotional support animal accompany them to work may be considered an accommodation".
As mentioned above, regulations in regard to service dogs and emotional support animals may vary on a local level, so if you need to check these in advance.
Are Emotional Support Animals Allowed to Travel on the Plane?
Due to changes airlines provided in their policy at the end of 2020, ESAs are currently not allowed to travel in the passenger cabin free of charge. They are perceived as pets and relevant pet fees will need to be paid for them.