Airbnb becomes more popular with people, who love traveling and visiting different destinations and who choose more flexible and affordable options for accommodation.
As the procedure to choose a place for accommodation seems to be quite easy, some difficulties may appear when it comes to finding a pet-friendly entity- especially if you are being accompanied by a service dog. Let's review the topic from different perspectives.
In this article,
1. Difference between Pets, Emotional Support Animals and Service Dogs
2. Is Airbnb pet-friendly?
3. Does Airbnb allow service dogs?
4. Americans with Disabilities Act (ADA)
5. Limited Access to animals and when hosts can refuse to accommodate a service dog
6. May hosts require additional compensation for caused damage?
1. Difference between Pets, Emotional Support Animals and Service Dogs
First, you need to keep in mind that pets, emotional support animals, and service dogs are not the same thing, before deciding whether to take your pet partner with you or not.
Service animals are working animals, not pets. The work or task a dog has been trained to provide must be directly related to the person's disability. 
More serious questions can arise in regard to people with different types of disabilities, anxiety, trauma...etc. that affect the presence of service dogs.
That is why you need to make a clear difference between emotional support dogs (ESA) and service dogs.
Service dogs are trained to perform specific tasks and are essentially allowed to go anywhere their handlers go. Emotional support animals are not specifically trained for anything. 

ESA qualifications are based on the owner needing the animal for comfort. Since the animal isn't trained for specific tasks, they can still be turned away from public places (i.e. restaurants, shopping centers, hotels, etc).
2. Is Airbnb pet-friendly?
If you are willing to take your pet with you, you need to find listings where pets are allowed. 
You can do that when clicking on "airbnb.com", "Homes", choosing "More Filters" and then scrolling to the bottom of the page. You will find the section "House Rules" and a "Pets Allowed" box, that needs to be checked if you want to filter your search according to these criteria.
We recommend that you double-check carefully the house rules before you make your reservation.
Fortunately, according to the Airbnb policy, Emotional Support Animals are included in the term "assistance animals", as they can be part of medical treatment and assist their handlers with individual daily functional tasks. These animals are sometimes referred to as comfort animals or therapy animals and they are not limited to a specific type of animal.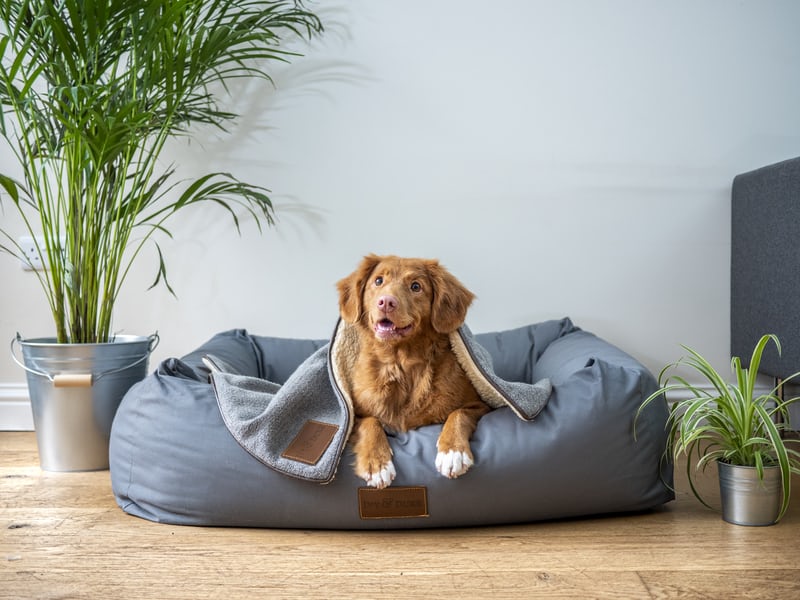 3. Does Airbnb allow service dogs?
Yes, most of the time. If a host declines a booking based on the service dog only that is equal to a violation of Airbnb's Nondiscrimination Policy. According to this policy hosts in the U.S. need to provide reasonable accommodations to guests whose needs require service support animals. 
The policy states: 
"Airbnb hosts may not: Refuse to provide reasonable accommodations, including flexibility when guests with disabilities request modest changes in your house rules, such as bringing an assistance animal that is necessary because of the disability or using an available parking space near the unit. When a guest requests such an accommodation, the host and the guest should engage in a dialogue to explore mutually agreeable ways to ensure the unit meets the guest's needs".
It is important to note, that guests with any kind of disabilities can not be required to disclose them, respectively the reason why they need a service dog.
Guests are not required to reveal the presence of a service dog when making a reservation as well, however, transparent communication is always being encouraged, so that any further problems or misunderstandings can be avoided.
Extra charges or fees can not be calculated due to the presence of a service dog or an emotional support dog.

4. Americans with Disabilities Act (ADA)
In addition, under the Americans with Disabilities Act (ADA), if a person has been clinically approved, assistance animals are allowed to request special accommodations. If a host considers the presence of a service dog this can be seen as disrespectful and can lead to their ban from Airbnb. The ADA requires "State and local government agencies, businesses, and non-profit organizations (covered entities) that provide goods or services to the public to make "reasonable modifications" in their policies, practices, or procedures when necessary to accommodate people with disabilities".
5. Limited Access to animals and when hosts can refuse to accommodate a service dog
Since we have listed why hosts are not allowed to refuse support animals to be present, we also need to mention some circumstances why a host/property owner has the right to limit access to animals:
• He or a family member has serious allergies.
• His own pet is not compatible with other animals.
• Safety concerns for an animal in his rental.
So if an assistance animal would create a health/safety risk to the host or other people (i.e. cause allergies or the animals are unable to share space with other animals due to safety issues), property owners are not required to host the guests with the assistance animal. 
It would be very helpful if property owners include in their listing description information in regard to any allergies or any safety concerns that affect guests' pets in a shared space.
A host may ask a guest to exclude any service animal if:
• It is out of control and the handler cannot manage to take effective action to control it
• The animal is not housebroken
6. May hosts require additional compensation for caused damage?
It is also very important for the guests to be aware of the fact that hosts are allowed to request additional compensation if the animal causes damages and is not well-behaved.
Assistance animals should be well trained and do not cause any damage.
We would recommend that if you have decided to make an Airbnb reservation and you would like to take your animal partner - regardless of whether or not it is a pet only, or a service dog - you need to take a closer look at the Airbnb policies. More importantly, you need to be open to a transparent conversation with the owner in order to ensure a really good and joyful stay.